England coach Andy Flower says Queenstown spell 'not a holiday'
Last updated on .From the section Cricket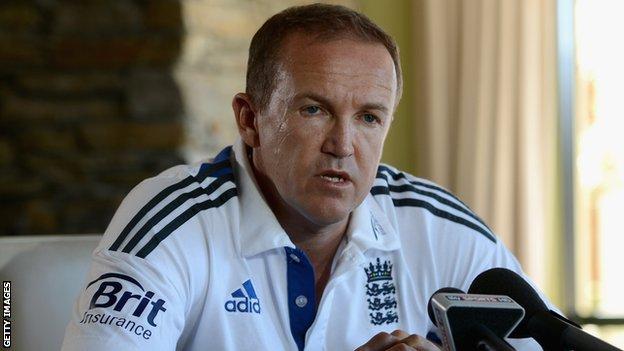 England coach Andy Flower has denied suggestions his side saw their trip to Queenstown at the start of their tour of New Zealand as a holiday.
Members of the England team and staff participated in a canyon swing on a day off shortly before their four-day warm-up match against a New Zealand XI.
"There's been a bit of criticism that we had a little bit of a holiday camp in Queenstown," said Flower.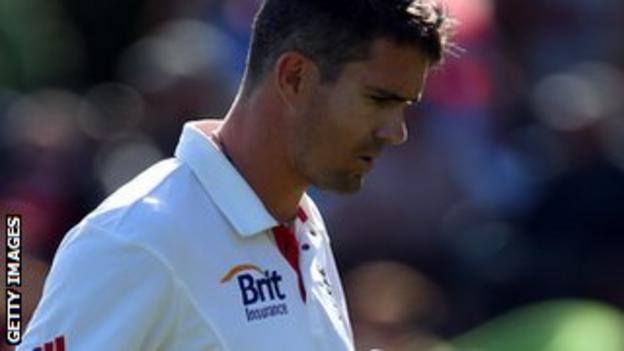 "I think it's inaccurate, I encouraged the guys to do different things."
England lost the warm-up game by three wickets before they struggled in the early stages of the drawn first Test against New Zealand.
Former England captain Michael Vaughan said the players were guilty of over-confidence, while former England opener Geoffrey Boycott said they were under-prepared for the series.
While Flower and some players took part in the canyon swing, others chose to play a round of golf on the day off.
Flower does not believe the activities affected England's preparations.
He added: "We encourage guys to have outside interests, and we don't want them to sit in hotels spending repetitive hours on the internet or watching movies or slobbing around.
"We want them to get out and be active and be interested in the world around them. It is a poor reflection on people if they criticise players for being inquisitive and curious about life outside a touring hotel."
The three-match series continues in Wellington with the second Test beginning on Thursday.
Kevin Pietersen has so far failed to find his form in New Zealand, and also spent most of the afternoon session off the field on day three of the first Test in Dunedin because of discomfort in his knee.
But Flower does not fear it will present a significant problem.
"He's got a little bit of pain in his right knee, but most of the players play with something that's sore most of the time," he said.