County cricket: Return of 50-over game from 2014
Last updated on .From the section Cricket65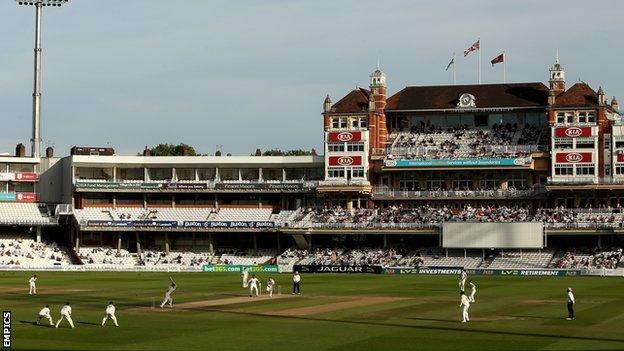 The England and Wales Cricket Board has confirmed that 50-over cricket will return to the county game from 2014.
It will replace the current 40-over competition to replicate the longer format played in international cricket.
Counties will play eight CB50 group games, with eight teams progressing to a new quarter-final round.
The County Championship is unchanged, although the first 14 rounds will start on Sundays, while teams will play 14 Twenty20 games, mostly on Fridays.
The top eight counties will progress to the quarter-finals and the current finals day format will be retained.
Last summer counties played 16 County Championship fixtures, 10 FL t20 games and 12 CB40 group matches.
The new domestic structure, which follows 25,000 cricket fans completing a County Research Study, and the Morgan Review, is set to be in place from 2014 to 2017.
Although the ECB are committed to counties playing 14 Twenty20 matches, the format of the groups has not yet been determined.
Further discussions are also planned with Scotland, Netherlands and Unicorns - who have played in the CB40 for the past three years - about their potential involvement in the new-look CB50, although Scotland have indicated they are not seeking to participate in the competition from 2014.
Players made it clear they wanted to retain the County Championship in two divisions of nine teams, while the study found that counties and fans wanted to see Twenty20 cricket played over a longer part of the season rather than in a short window.
There was no preference from fans for 40-over cricket over the 50-over game, which English counties stopped playing after the 2009 season.
ECB chief executive David Collier said: "The research study conducted by Populus was the largest piece of market research ever conducted on county cricket.
"The results provided objective evidence for the board concerning the preferences of spectators in support of the conclusions reached in the Morgan Review.
"The board agreed with the views of spectators and players in retaining a 16-match County Championship which has proven very successful since its introduction in 2000."