Newman, Ireland and Williams to leave Middlesex at end of season
Last updated on .From the section Cricket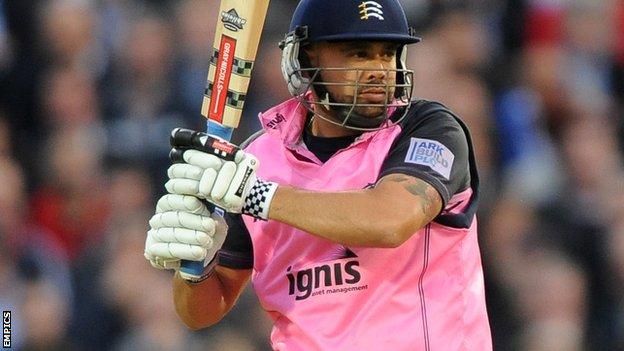 Middlesex have announced they will not be renewing the contracts of Scott Newman, Anthony Ireland and Robbie Williams for the 2013 season.
Newman, 32, joined Middlesex in 2010, scored nearly 3,000 first-team runs and helped them win promotion from Division Two of the County Championship in 2011.
However, he has spent the majority of the 2012 campaign on loan at Kent.
Fast-bowlers Ireland, 27, and Williams, 25, have both failed to play in a first-class game in 2012.
The county's managing director of cricket Angus Fraser said: "Terminating a player's association with Middlesex is not a pleasant experience for both parties.
"We would like to thank them for the effort and commitment they have shown the club during the time they have been with us.
"Each player has stated a desire to continue their careers in cricket and everyone at Middlesex wishes them luck and success in the future."