Surrey youngsters benefit from action - Gareth Batty
Last updated on .From the section Cricket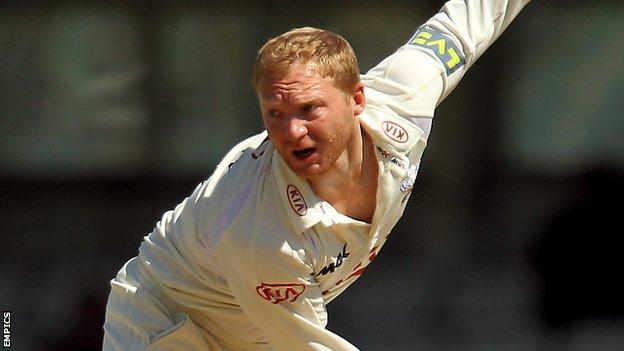 Acting captain Gareth Batty believes Surrey's young players will benefit from unexpected first team exposure.
Captain Rory Hamilton-Brown is taking time away from the game following the death of Tom Maynard, while batsman Mark Raprakash has retired.
Batty told BBC London 94.9: "Young lads are going to get an opportunity and that's all you can ask for when you're a professional.
"They'll get the backing of myself, the club and the senior players around."
Batty continued: "In some respects it's a good time to come in, as you've get everyone right on side. It's up to somebody to take the opportunity and say 'I'm here to stay'."
The experienced off-spinner says the playing squad and staff have united since the death of promising batsman Maynard last month.
"It's unknown territory for any club to lose as many players as we have in a season," Batty continued.
"The club as a whole is very much hurting but very much pulling together. Now it's up to us to start putting in some good performances and start getting some sort of a feel about cricket back to the club."