South Africa captain Graeme Smith to miss IPL season with injury
Last updated on .From the section Cricket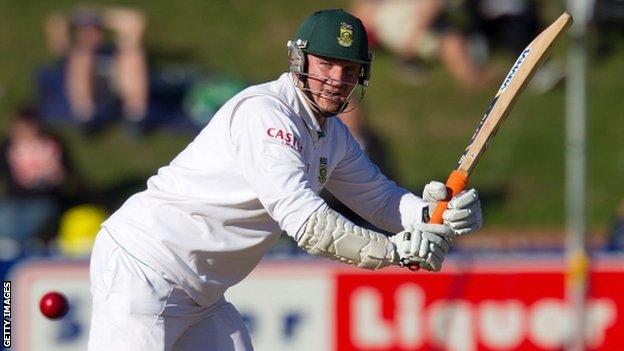 South Africa captain Graeme Smith will miss the IPL season but will be fit to tour England after ankle surgery.
Smith, 31, has been struggling with the injury for the past few months but should be able to face England in July.
He said: "I'm very disappointed to be missing out on the IPL this year. I was looking forward to my second season with Pune Warriors.
"But my ankle has been troubling me for some time so it will be a relief to have it repaired."
The decision comes after consultation with Cricket South Africa's ankle specialist, who recommended surgery. The operation will take place next Tuesday.
South Africa team manager Dr Mohammed Moosjee said: "Graeme went to see CSA's ankle specialist in Cape Town this weekend and he confirmed that the best management of the chronic pain in his ankle is surgery.
"The recovery period after such a surgery usually takes eight to 10 weeks, and he will subsequently not be able to represent Pune Warriors at the 2012 edition of the Indian Premier League in India."
Smith captained South Africa to a Test series win in England in 2008, and scored 714 runs in a 2-2 draw in 2003, including 277 in the first Test at Edgbaston.