Kevin O'Brien wants return to Gloucestershire
Last updated on .From the section Cricket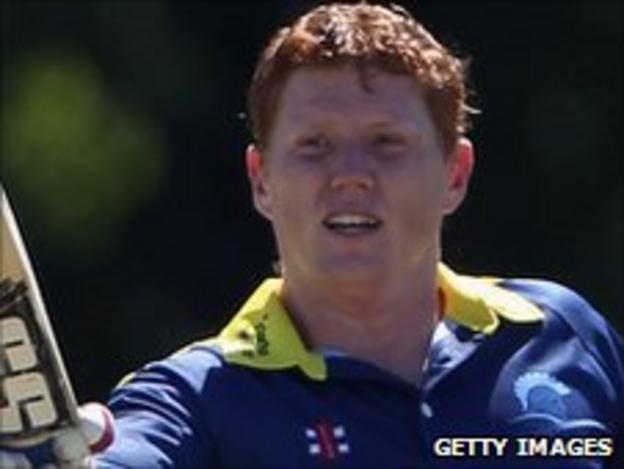 Ireland's Kevin O'Brien has revealed he would like to return to Gloucestershire next season.
O'Brien was signed for this summer's one-day games and has been their leading batsman with a Twenty20 average of 33.09 and strike rate of 105.73.
"Looking forward I'd love to be back here next summer, whether it's a Twenty20 deal or a full deal," the 27-year-old told BBC Gloucestershire.
"We'll have to wait and see what can come about."
He added: "It's a good thing for me to be over here. I'm training and playing and learning new things about my game under John [Bracewell, director of cricket]."
Despite Gloucestershire failing to qualify for the FL t20 quarter-finals for the fourth year running, O'Brien has been pleased with his batting and believes the side can learn from their mistakes for next season.
"With the bat the stats speak for themselves, I've been pretty consistant at the top and the middle," he said.
"I'm a bit disappointed with my bowling. I think I could add a lot more to the team with my bowling.
He added: "There's a few games we can look back on that leave a sour taste. But that's all a learning curve, we have got a young side and John is building something for the future."