Glamorgan chairman Paul Russell receives ICC award
Last updated on .From the section Cricket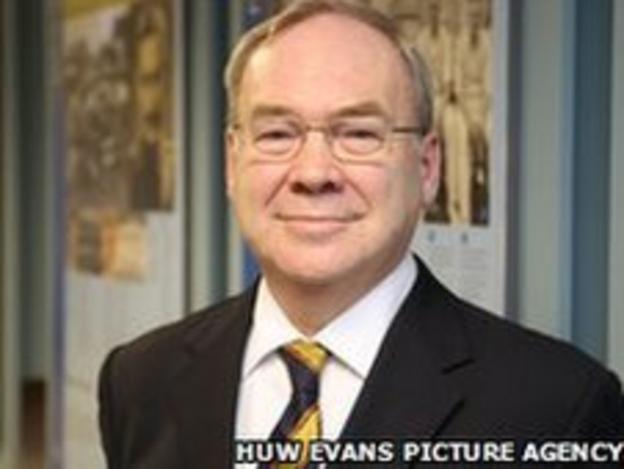 Glamorgan chairman Paul Russell has been honoured by the International Cricket Council.
Russell, Glamorgan chairman for eight years, has received the ICC's Spirit of Cricket award in recognition of his service to the game.
"I feel very honoured and privileged to receive this award," said Russell.
He was presented with his award by former ICC president and Glamorgan chairman David Morgan.
"David has been my mentor from the outset of my career in cricket administration," added Russell.
"He has always been a source of wisdom and advice to me, and is someone upon whom I rely heavily.
"There are many people who have contributed to what we have achieved at Glamorgan over the last six years.
"They know who they are and I would like to personally thank them for their support."
Russell was appointed Glamorgan chairman in 2003 and during that period has overseen the redevelopment of their Sophia Gardens ground.
The Swales Stadium staged its first Test match in 2009 when England faced Australia in the opening Test of the Ashes series.
The Cardiff ground have also staged one-day internationals but lost the right to host England's Test against the West Indies in 2012.
During his time at the helm Russell has also overseen changes to key personnel.
The appointment of South African Alviro Petersen as captain led to a number of key figures resigning last year.
Coach Matthew Maynard quit his job after Petersen was appointed skipper and Colin Metson came in as managing director of cricket.
Ex-captain Jamie Dalrymple and president Peter Walker also resigned in protest with Matthew Mott later appointed as head coach.