Geoffrey Boycott on Michael Yardy

By Geoffrey Boycott
Former England batsman and BBC summariser
Last updated on .From the section Cricket
I am very sad to hear that Michael Yardy is taking another break from cricket to deal with his ongoing depression.
It's very upsetting when somebody is not well and can't play and I really hope he gets better and gets the help he needs.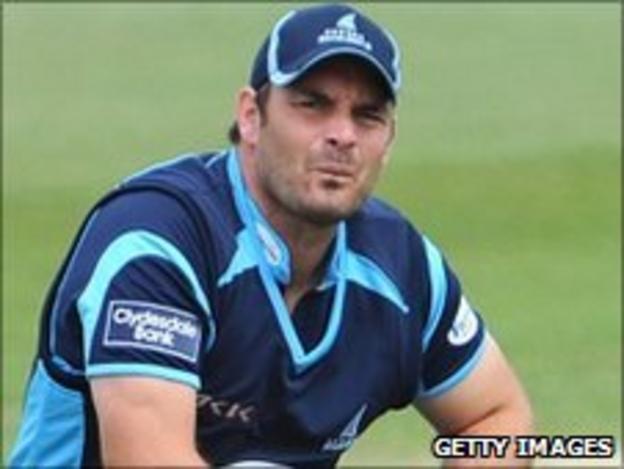 It is not us cricketers who can help him. All we can do is wish him well, but he needs specialised help from people who do understand it.
When Michael flew home from the World Cup in March, I made some insensitive remarks about his cricket and for that I am sorry.
But with regard to his illness, people were left with the wrong impression of what I had said.
In my BBC interviews I clearly said if the lad is ill he needs to go home. Some parts of the media chose not to report that. I also said I am not a doctor. I am not qualified to talk about depression or mental illness.
I never came across it when I was playing, or met anyone outside of cricket who was suffering from depression. I don't have any personal experience of it and it is hard for my generation to understand, because we did not know if we came into contact with it.
In my day if you were down or depressed we were just told to pull ourselves together.
Now we realise it is not that simple.
And what has become apparent since the World Cup is that some of the England camp knew for a while that he was sick and had a problem and that they were monitoring it.
At the time I did say that begs the question should our selectors have put him in that pressurised position, playing for England such a long way from home?
Hopefully Michael is in good hands now back at Sussex and let's hope he can get the treatment he needs so he can go on playing the game we all love for many years to come.