Worcestershire chief Leatherdale happy with Twenty20
Last updated on .From the section Cricket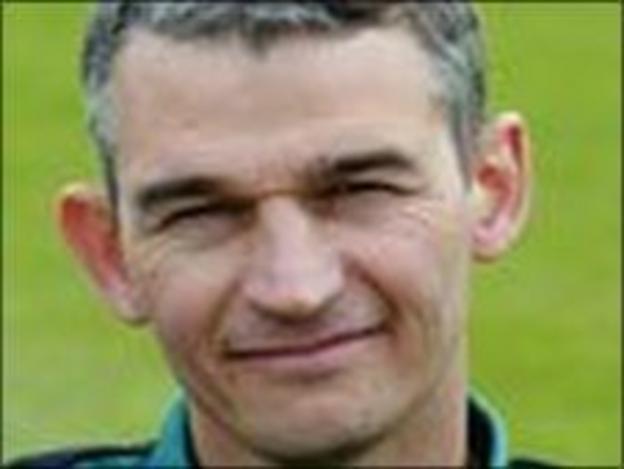 Worcestershire chief executive David Leatherdale insists that Twenty20 is still a key part of domestic cricket.
Despite disappointing attendances in 2010, Leatherdale insists that there were mitigating circumstances.
"The move to go to 16 matches slap bang in the middle of the World Cup definitely didn't help," he said.
"We had two or three derbies last year that just didn't sell at all, but they were on the same nights when England were playing World Cup matches."
Leatherdale also maintains that, despite the additional fixtures proving a hard sell to spectators, it did throw up some interesting clashes - notably Worcestershire's first Twenty20 meetings with his native Yorkshire and their northern neighbours Lancashire.
"The good thing about it was that last year we played Yorkshire and Lancashire for the first time as they hadn't played in our region before," said Bradford-born Leatherdale.
"Yorkshire was our first game of the season and was our biggest attendance, with over 4,000, while Lancashire was our last game and our second-biggest attendance.
"This was despite the fact we weren't contending and Lancashire were already guaranteed a quarter-final place so, with the right opposition at the right time, there is still the appetite for it."
The scheduling of matches at New Road is key to the success of the competition, he added.
"We have eight home games this year," Leatherdale said. "Four Fridays, three Sundays and a televised Tuesday evening, so it's actually quite a good fixture list."
The first of those home games - against Durham on Sunday - proved a damp squib, washed out without a ball being bowled.
But the Worcestershire chief executive admitted: "It will be interesting to see, over the eight games this year, whether we can generate more revenue.
"We can make eight matches work, although it's not necessarily what the supporters want but, financially, we can probably also make five work.
"If we have got five matches with packed houses - so 25,000 people in - that's as good as doing eight matches each with 3,000 in."