Durham hope to find rhythm in T20 - Blackwell
Last updated on .From the section Cricket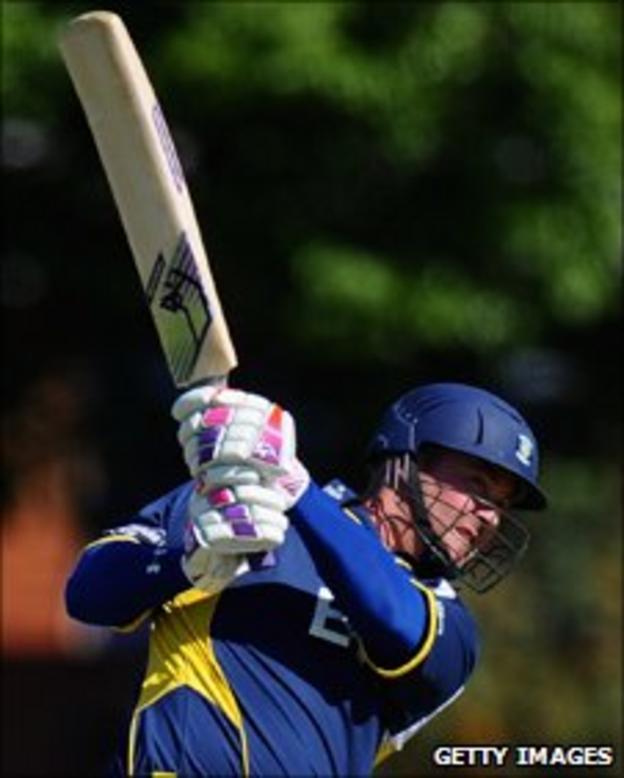 All-rounder Ian Blackwell hopes practice sessions can help Durham find their Twenty20 rhythm ahead of Thursday's trip to Northamptonshire.
Durham were well beaten by Warwickshire in their opening match, and lost the opportunity to gain ground after Sunday's wash-out at Worcestershire.
"We were a bit one-dimensional," Blackwell told BBC Newcastle.
"These practice days allow us to play the paddle sweeps, the big shots and be more aggressive from ball one."
Blackwell added: "The way the guys go about their Twenty20 cricket compared to the Championship cricket, we just become more than one-dimensional players.
"Whoever can do that the best at the start of their innings can go on to make the big runs."
The fixture schedule for the Friends Life t20 competition saw Durham end a home four-day match with Lancashire on the Wednesday, before hosting the Bears in their short-form opener the next day.
"It's not ideal preparation, you look at the fixture list and it would have been nice to have squeezed a couple of practice days in front of the Twenty20 campaign, especially as we finish so early in September," Blackwell said.
"It seems ludicrous to have three weeks empty in September and try to cram everything into the summer.
"That's life, that's the way its happened, it's been like that for the last couple of years, there's no preparation time for any game at the moment we just get out there and do what we do.
"It's unfortunate Warwickshire are a pretty good Twenty20 side and we came up against them to start with."
Blackwell's personal haul with the bat in the competition this season is an unbeaten 46, although he failed to take any wickets from two overs bowled.