West Indies' Shane Shillingford has suspension lifted
Last updated on .From the section Cricket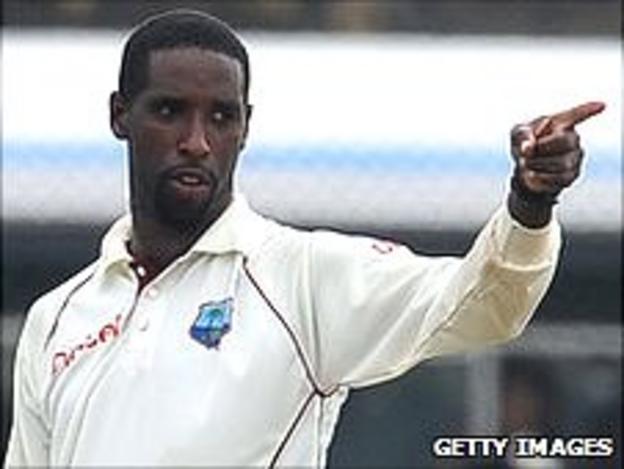 West Indies' suspended off-spinner Shane Shillingford has been cleared to return to international cricket.
Shillingford, 28, said: "Having to overcome this hurdle has made me stronger and more determined."
The International Cricket Council (ICC) ruled in December that Shillingford's bowling action was "illegal" and suspended him until it was modified.
The analysis into Shillingford's action, that led to him being cleared, was conducted at the University of Western Australia on 25 May by a research team headed by Professor Bruce Elliott.
The West Indies Cricket Board said in a statement: "The ICC formally notified the WICB of the clearance following a biomechanical bowling analysis."
The research team reported: "It was evident that Mr Shillingford, under the guidance of the WICB coaching staff has undergone significant remediation work on his technique."
Shillingford had undergone five months of intense remedial work at the Sagicor High Performance Centre in Barbados and in his native Dominica.