T20 can boost Leicestershire - Coach Phil Whitticase
Last updated on .From the section Cricket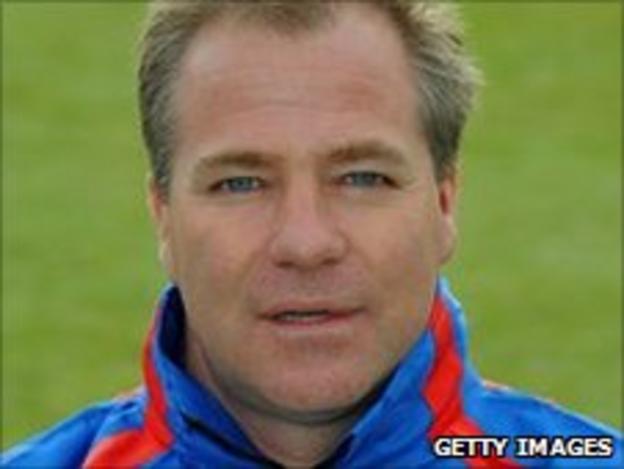 Leicestershire head coach Phil Whitticase hopes a winning run in this season's FL t20 will improve his side's results in the Championship.
The East Midlands county, who play their first T20 game on Friday at Northants, are bottom of the Division Two table in the four-day game.
Whitticase told BBC Radio Leicester: "I hope that T20 gives us that opportunity to get some wins under our belt.
"Hopefully that an carry on into the longer form of the game and the CB 40."
The Foxes only victory in the Championship in seven matches came in their opening game against Glamorgan and their only other win this season was a 32-run victory over Scotland in the 40-over competition.
"We would certainly like to have gone into this season's T20 with a few wins under our belt," added Whitticase.
"We have got close and when you look at the performances we have put in, we probably deserved to win more games than we have actually lost.
"We have to learn to win games and good sides win games and we have got to get to that stage."
Despite their poor start to the season, Whitticase is confident of doing well in a tournament Leicestershire won in 2004 and 2006.
"You look at the players we have and the game [Twenty20] is built around all-rounders and we have a lot of all-rounders," he said.
"It gives us a different dimension and we have lots of permutations.
"It's great, we've got power hitters, we've got guys that can come in and run it around.
"We've got guys that can bowl up-front and guys who are specialised in the middle.
"There's lots of of balance to the side so it's looking promising for the campaign."