Jimmy Adams ready to defend Hampshire's T20 title
Last updated on .From the section Cricket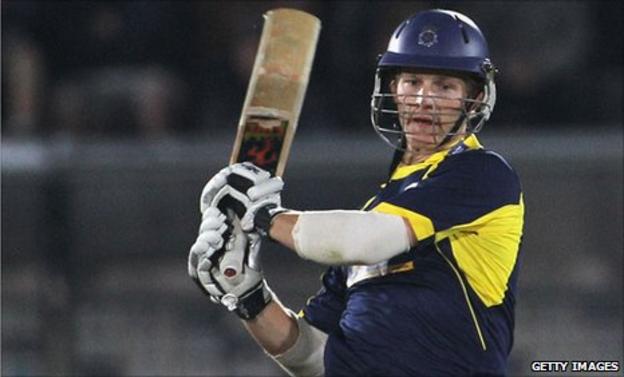 It will be a case of deja vu when Hampshire host Somerset in the opener of the Twenty20 on Wednesday.
One cricketer who was in inspired form throughout the tournament was Hampshire opener Jimmy Adams, who finished as top runscorer in the competition after hitting a total of 668 runs.
And the 30-year-old believes history can repeat itself and Hampshire can again be in the shake-up for the silverware.
"We've got a very strong side so I don't see any reason why we can't be there on finals day again," he told BBC Radio Solent.
"Last year was fantastic and we will draw on those experiences and use them at times when there are pressure points in the game."
So can memories of last year's heroics re-ignite a winning mentality amongst a Hampshire side that has failed to win any of their six County Championship games this season?
"We realise that we're not hitting our straps but T20 is a chance to refocus and start again," admitted Adams.
"We have to move on, it's not an easy time but we've got ourselves out of these positions in the past and we've got do it again.
"We're looking forward to the change. A few wins will do wonders for everyone, it will give us a chance to throw some caution to the wind.
"The guys are pretty excited and it's just a case of getting ourselves out of the little trot and hopefully Twenty20 is a catalyst for that."
Wednesday's match will also mark the return of batsman Michael Lumb and overseas pair Shahid Afridi and Imran Tahir.
Lumb has been away playing Deccan Chargers in the Indian Premier League while Tahir has been sidelined with a broken thumb sustained playing for South Africa during the World Cup.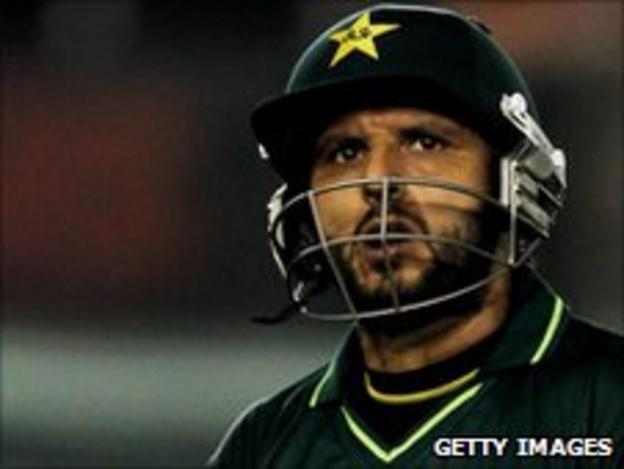 However, Afridi is yet to play for the county having signed for the club in February.
The ex-Leicestershire player was first set to join Hampshire last season but pulled out after opting to captain Pakistan in their Test series against Australia, only to resign after defeat in the first Test at Lord's.
And with Hampshire's morale at a low ebb, Adams says the trio's return could not have come a better time.
"I'm not going to deny that we are all pretty low at the moment, but we have time to rectify that with the help of those guys," he added.
"We've got three match winners there and they are going to add a huge amount to the camp.
"They haven't been around so hopefully they'll come in with a fresh spark and zest."