Nottinghamshire's Paul Franks unfazed by knee problems
Last updated on .From the section Cricket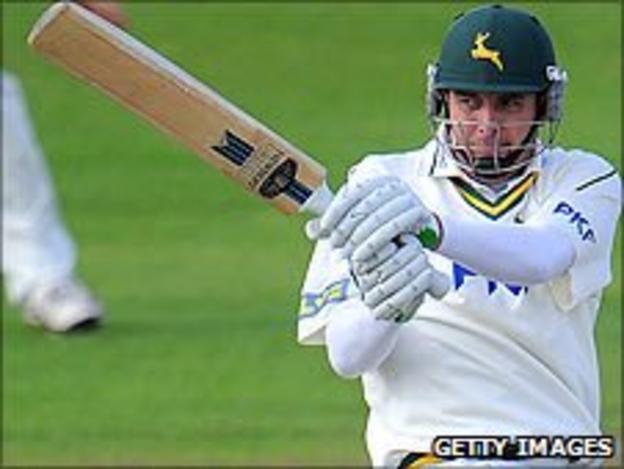 Nottinghamshire all-rounder Paul Franks is confident he will make it through the season despite needing regular injections in his knee.
"It's a course of injections to keep the knee happy," Franks told BBC Radio Nottingham. "It's a 32-year-old knee that feels a bit older than that.
"It coats the knee-cap a bit - like putting oil in your engine.
"If it keeps me going for a few more years I'll be very happy. If is stays as it is, it's not a problem at all."