Bopara bats Essex into contention against Derbyshire
Last updated on .From the section Cricket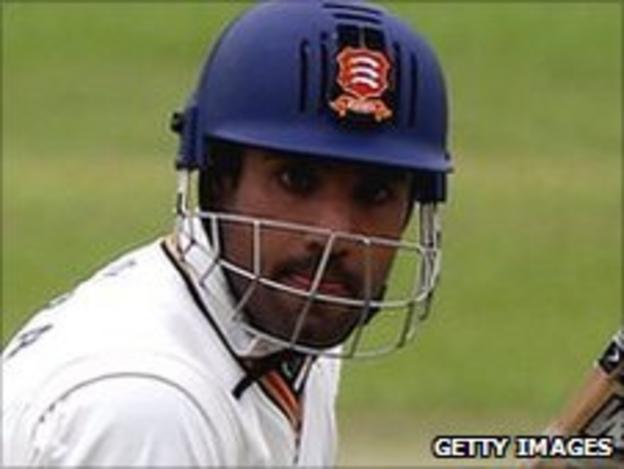 Ravi Bopara gave a nudge to the England selectors with a ton to help Essex into a good position against Derbyshire.
Essex were given a solid start in their second innings by Jaik Mickleburgh's four-hour 64.
On the first day since the departure of coach John Morris, Greg Smith was the pick of Derbyshire's bowlers with 2-47.
Bopara's century was his second in successive County Championship games as he dropped another strong hint to the Test selectors ahead of the date with Sri Lanka at the end of the month.
But he fell shortly before the close and Derbyshire, who had sacked their coach John Morris the previous night, claimed two more wickets to leave the game in the balance.
CLOSE OF PLAY SUMMARY
BBC Radio Essex's Nick Gledhill:
"Two late wickets changed the course of the day but not before Ravi Bopara had confirmed his return to form. All the more surprising then that he is playing in the Lions match on this ground next week instead of at Croydon for Essex.
"Bopara's inclusion in the Lions squad can only mean that he is not yet certain to play in the First Test. There would be no reason to pick him if he was a definite for Cardiff.
"An in-form Bopara is the obvious replacement for Paul Collingwood as he is a top six batsman who can supplement a three-man seam attack when needed. That puts him ahead of the other contenders and the selection decision should already have been taken.
"But it is bad news for Essex who now lose him one game earlier than expected."