Zulqarnain Haider makes Pakistan retirement U-turn
Last updated on .From the section Cricket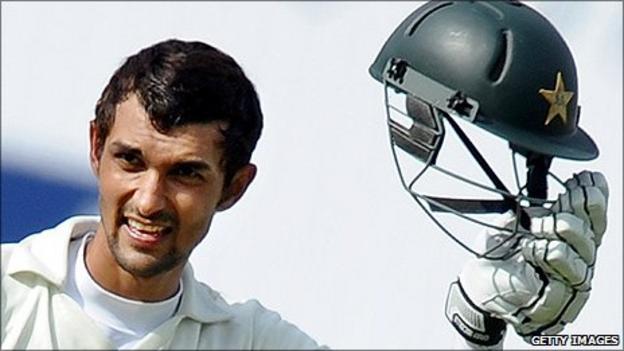 Pakistan wicketkeeper Zulqarnain Haider has reversed his decision to retire from international cricket.
He fled Pakistan's team hotel in Dubai and came to England in November after claiming he had received death threats for not taking part in match fixing.
Haider applied for political asylum but changed his mind and returned to his home country on 24 April.
"I have decided to take back my retirement decision in the national interest," said 25-year-old Haider.
He added that it was also "because I want to revive my career".
Haider came to England after claiming that he was asked to help fix two games against South Africa, who Pakistan were playing in a one-day series at the time.
He threatened to "name and shame" players he believed were involved in cricket corruption.
Haider only returned to his homeland after assurances from Pakistan's interior minister Rehman Malik that he and his family would be safe.
"The situation is also different now from when I went to London," added Haider, who has played one Test, four ODI's and three Twenty20s for Pakistan.
"I want to play cricket again and now it is up to the cricket board to decide when to clear me."
The Pakistan Cricket Board (PCB) is waiting for Haider to answer questions sent to him about his actions before he is allowed to appear before a disciplinary board.
"The committee wanted certain clarification from Haider and he will be given an opportunity to meet PCB officials only after he sends his reply," a PCB spokesman said last month.