Glamorgan's Jim Allenby fighting fit following surgery
Last updated on .From the section Cricket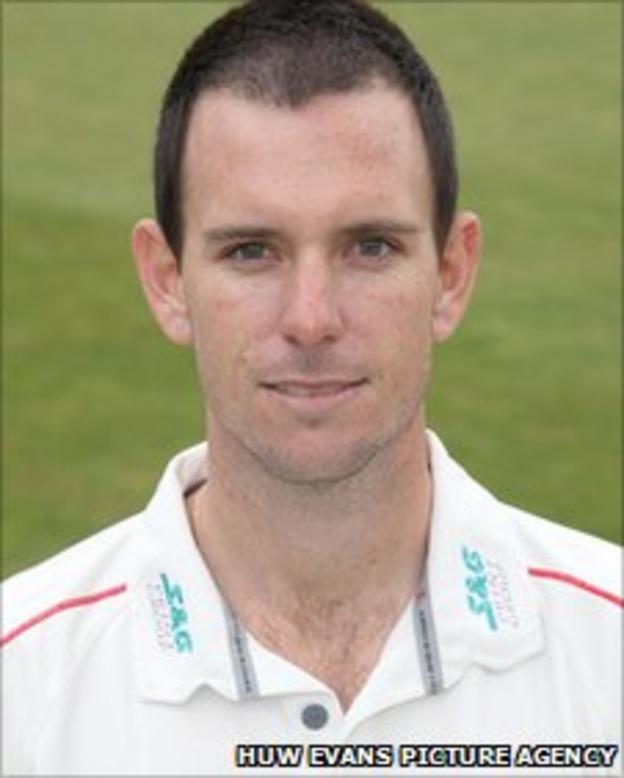 Glamorgan's Jim Allenby has said he is not far off from a return to full-time bowling duties following recent surgery.
The 28-year old underwent minor stomach surgery during the winter which has restricted his bowling.
But having featured for Glamorgan's second team last week, Allenby is now targeting a return to full-time first team duties.
"I'm nearly one hundred per cent," said Allenby.
"The bowling will take a little while to get back but hopefully by the end of this one day period we have I'll be as good as gold."
Glamorgan face Essex and Lancashire in Clydesdale Bank 40 action before their next County Championship fixture against Kent begins at the Swalec Stadium on 10 May.
Allenby hopes to be bowling regularly during the two one day matches as he continues his recuperation following surgery.
"It has taken a long time - six or eight weeks without being able to eat or exercise [and] it zaps your energy a little bit," he told BBC Sport Wales.
"The operation was successful but a bit bigger than what I'd thought. I'm just starting to get back now and starting to be able to eat properly and get my strength up.
"But I'm just about right now and we've got a lot of cricket left so I will be ok.
"I did have a couple of kilos to lose which I've done so I just need to make sure I get stronger now and I'll be able to get through the rest of the season just fine I think.
"This next week will be perfect getting me back into it."
The all-rounder signed a new two-year contract with Glamorgan in January having initially joined on loan from Leicestershire in August 2009.
Allenby committed to Glamorgan at the time when the club appointed Matthew Mott as new head coach and Alviro Petersen its new captain.
And Allenby concedes patience is needed for the new team to gel together.
"We've got new players, new coach [and] a new captain," said Allenby. "It's not going to happen overnight.
"Our middle order in one-day cricket is very different now without Tom [Maynard[. Jamie [Dalrymple] and Cozzie [Mark Cosgrove] at the top.
"But that's given opportunities for guys who may not have got it otherwise.
"It's going to take everyone a little while to get their roles right. We've been given very clear, which is great [and] it's going to take us a while to get them right.
"We are once again in the toughest group in the Pro40 without a doubt so any win is going to be hard-fought against very good sides.
"It's going to take us a little while, but once we get it right I'm sure the rest of the season will fall into place nicely."