Andrew Hall calls for more early wickets at Northants
Last updated on .From the section Cricket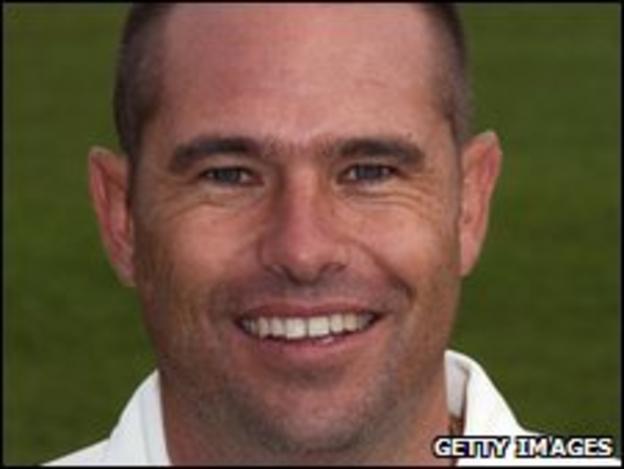 Northants captain Andrew Hall has called on his bowlers to take full advantage of the new ball this season.
Hall claimed his second limited overs five-wicket haul in their CB40 win against Leicestershire, helping to bowl them out for 162 in 35.1 overs.
"Early wickets are the key for our team this season, we're trying to be really aggressive with the new ball," he told BBC Radio Northamptonshire.
"It's paid off for us and hopefully we can maintain the momentum."
The South African has also been pleased with the scoring of his batsmen, but expects this to improve further.
"First innings totals are very important," he said.
"From that point of view the way the guys have played so far in the first part of the season has been really good.
"When our top order starts cracking on with runs it's going to be very good to see."
The Steelbacks are unbeaten in the County Championship with a win and two draws, but face Durham in the CB40 this Sunday.
"It's going to be a tough game, they've got a very good one day side," said Hall.
"They've put out some good performances so it's going to be vital we get the right mental attutude and approach.
"[The team] should just go out there to express themselves and play the best form of cricket."