Glamorgan players good enough for England - Petersen
Last updated on .From the section Cricket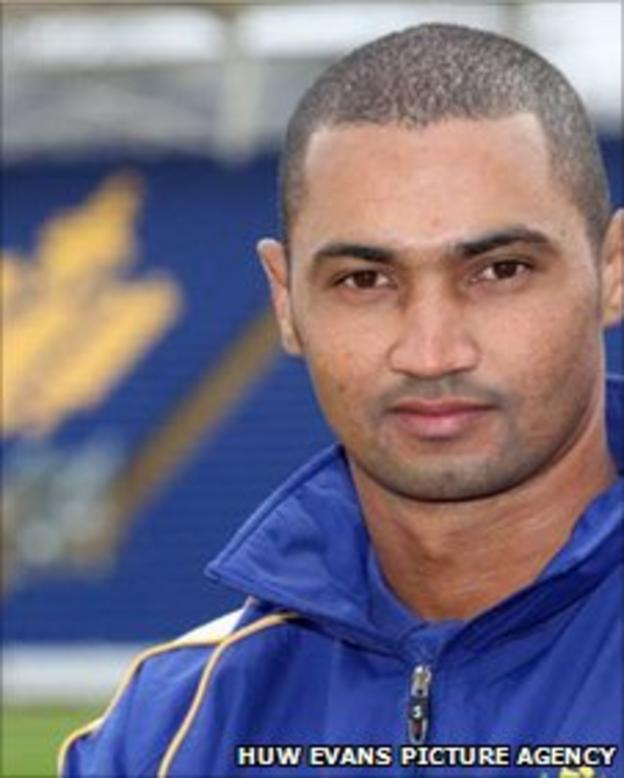 New Glamorgan captain Alviro Petersen has said that the Welsh county will aim to produce England Test players in the next few years.
Petersen has represented South Africa at Test and one-day level.
And having joined Glamorgan as captain for the 2011 season, Petersen feels his new team-mates are capable of emulating his international feats.
"Every single player in our squad at the moment could play for England," said Petersen.
Petersen will lead Glamorgan for the first time in their County Championship opener at Leicestershire on Friday.
And with Matthew Mott as the county's new coach, Petersen is looking forward to a new era at the Swalec Stadium.
"We want to see guys play for England," the 30-year old told BBC Wales.
"We want to see a Test match played at the Swalec Stadium with some Glamorgan boys in that England squad representing their country in front of their home crowd.
"If we can achieve that it means the team will do well, the team will play together and achieve something.
"When you play for your country your county team always has to play well as a team in order for you to play for your country.
"That's one of the goals we have set ourselves and in the long term hopefully dominate English cricket."
Of the current Glamorgan squad, Robert Croft is the only player who has represented a senior England side at Test level.
Others, including Graham Wagg and James Harris, have represented England at various levels.
And Petersen is confident that there will be further England recognition during the coming years.
"Cricket changes so quickly," said Peterson. "One day you are nothing and the next day you're a hero.
"I think it's important guys keep their feet on the ground and make sure they do the basics well."
Petersen's appointment in November 2010 sparked a winter of discontent, with three key figures at the club, including coach Matthew Maynard, resigning.
But the South African insists that the county have now moved on and that they are looking forward to the new season.
"The boys just want to get on with it and play some cricket now. They can't wait for the season to start now," said Petersen.
"Over the last couple of months Glamorgan was obviously in a healing process.
"Things happened in the past. That's not nice in professional cricket or professional sport for that matter.
"The next step is for [the] guys to get out there and play. And the guys know exactly what we want to achieve and I'm sure we'll go a long way in achieving that.
"There are pressures and there will always be pressure. It's probably more than the normal pressure than any other county.
"But we're in a fortunate position that we represent a country and the guys play for the badge, and they want to play for the badge.
"And when they put on that shirt there's value to it."