Dave Bracegirdle on tour with Nottinghamshire

By Dave Bracegirdle
BBC Radio Nottingham cricket correspondent
Last updated on .From the section Cricket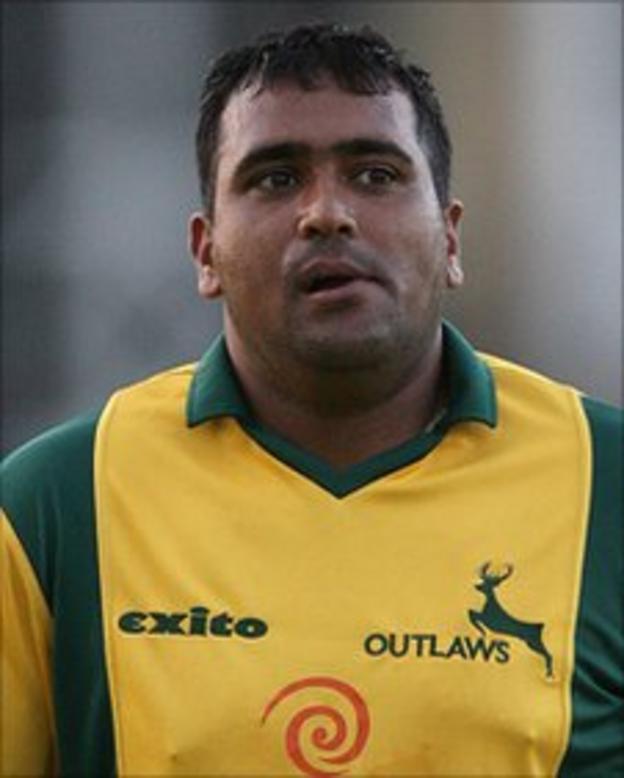 "I'm coming home, I've done my time", sang Tony Orlando and Dawn. Well, we didn't quite burst into song at the thought of ending our nine-day visit to the United Arab Emirates but it will be regarded as an extremely enjoyable tour which ended with an incredible victory to leave everyone in high spirits.
The final day of our trip was always going to be a long one but it began with a positive bit of news for me. Regular readers of my ramblings may recall that on the second day I lost/mislaid/dropped my mobile phone.
What an idiot - what a pain.
However, with unbelievable timing, it was found in one of the vehicles that had ferried us about during the week (and one which I'd previously searched!).
So a good start to the day, and sporadic glimpses of camels as we made our way from Abu Dhabi to Dubai, ensured it really was a 'happy-to-be alive' feel as we travelled to compete in the Emirates Airline T20 tournament.
Arriving at 7he Sevens Ground on the outskirts of Dubai we were immediately blown away by the amount of people there and the amount of sports going on.
A sign pointed to the Arsenal Football Academy. When you think of their sponsors and the name of their stadium, perhaps it shouldn't have been such a surprise to discover that Arsenal have set up a training facility here. To see hundreds of local children, each wearing the Gunners' famous red and white colours and all getting expert coaching did take me back a little.
Dubai Rugby Club's various age groups were also in action but our focus was to the two cricket pitches, surrounded by a reported crowd of 2,200.
On one pitch Sussex Sharks were defeating the Durham Dynamos in the first semi-final of the competition whilst many others were waiting for our game against the MCC.
Kings XI Punjab were also in town. They were on a publicity visit with Adam Gilchrist, Dinesh Karthik and Shaun Marsh talking to the media.
I've already mentioned the cricket outcome in my reports of Friday's play but I have to comment again on Samit Patel's performance. I was a little worried that I'd played a part in shattering his confidence as the previous day I'd done some ball retrieval for the Notts lads as they practised at the Sheikh Zayed Stadium.
As Samit swatted balls 80 or 90 metres out of the ground with ease, he skied one from Akhil and somehow, back at long, long, long on, I'd caught one.
"Never in doubt", yelled a surprisingly complimentary Paul Johnson - but to be caught by the tour journalist from the bowling of his brother could have destroyed Samit.
As it was, his brilliant 76 not out in the final was amongst the best innings of its type I've ever witnessed. Monty Panesar kept getting whacked out of the ground - and one ball is maybe still on its way to Sharjah. He should have had me in the deep.
In various reports throughout the day I'd mistakenly mentioned winning 'the cup' or 'piece of silverware' without actually having seen the prize. It turned out to be a heavy wooden shield on top of a heavy marble plinth - ideal for taking as hand baggage!
One incident will stand out on the return coach journey back towards Abu Dhabi and our flight. The local driver just suddenly pulled up, hopped off and left us in the middle of nowhere.
After five minutes, frustration turned to concern and after several attempts we managed to force open the fire exit and got out to investigate.
Wayne Noon disappeared down a track to a building and found the driver having a meal. "He was just dunking a tea bag when I walked in so I just asked him if he'd care to get back on the coach as we had a plane to catch," said the remarkably calm Noony.
The usual swapping around to ensure the likes of Luke Fletcher, Charlie Shreck, Alex Hales and Neil Edwards had a bit of extra leg room on the flight was carried out with the minimum of fuss but again, as in the flight out, it was 5ft 6ins Scott Elstone who had the luxury of two seats to himself.
I must end by thanking the people responsible for allowing me to cover the tour for Nottinghamshire - and the players and staff for their co-operation. Believe me, any banter aimed at them in my blogs has been returned with interest - and I wouldn't have it any other way.
The final laugh for the players at my expense came with the news that my next sporting assignment once we're home is to cover Accrington Stanley's match on Tuesday evening.
'From Abu Dhabi to Accrington' - there just could be a book title in that!
Nottinghamshire ended their tour as the Emirates Airline T20 Champions for 2011 - should they need anyone to accompany then when they defend their title next year I just could be available.