Dave Bracegirdle on tour with Nottinghamshire

By Dave Bracegirdle
BBC Radio Nottingham cricket correspondent
Last updated on .From the section Cricket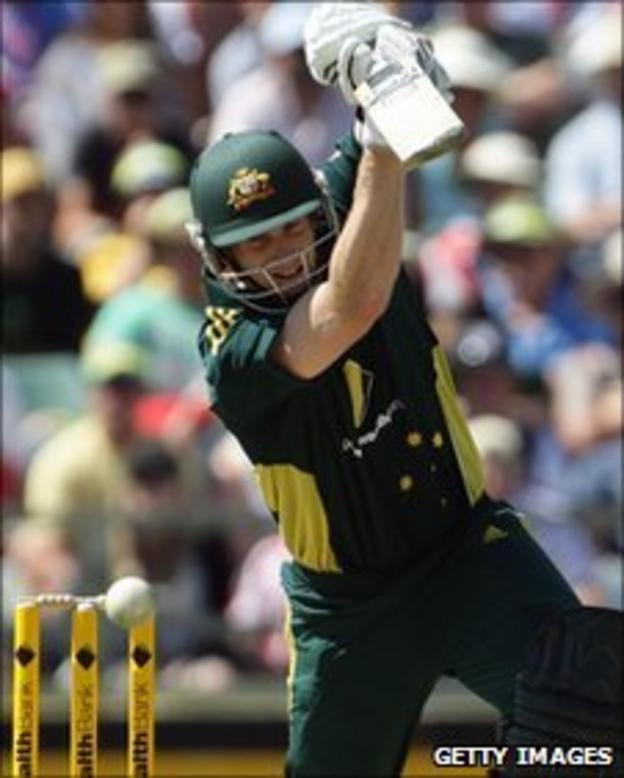 Name badges are always a source of amusement aren't they? I know from personal experience, whenever I am wearing identification people tend to stare a little trying to have a guess at pronouncing my surname - at least I assume that is why they're staring.
One of the hotel waiters has a splendid name, which to a scallywag like me poses no end of potential amusement. He is called Tin Man - but he assures me, does not know any Dorothy's.
That reminds me - Adam Voges, the 'Wizard of Oz', arrives next week.
Another of the staff here is called Janice. Her mission in life is to keep your coffee cup filled to the brim at all times. Beware, if you are having a sip, because Janice will swoop from nowhere and top it up instantly.
On my venture into the city yesterday I saw a giant coffee cup - and learnt that it is a symbol of UAE hospitality. Guests, whenever they enter a home here, are automatically offered free refreshment. It is a shame it doesn't work everywhere - Starbucks, Abu Dhabi charged me a fiver for a skinny latte.
Back to the name badge theme. The driver that took us to meet up with the city tour bus was called Jabber. Never has there been a more appropriate name. In the 45 minute journey he didn't stop rabbiting, although in the one brief moment he paused for breath I asked him if it would be possible to buy a t-shirt anywhere with Abu Dhabi on it.
He asked why I would want one. It is for snob value really but I told him, "To look cool when I go to places like Worcester and Derby this season."
For anyone who will ever consider going on an open-top city bus tour I will shortly give you a useful insight into potential perils.
Initially things went well. I eventually learnt that there were eight different languages providing the commentary in our ear-pieces. This was useful to know, as I'd listened in French to the first two places of interest.
Driving slowly in heavy traffic I started to feel the effects of the hot sun beating down on my follically challenged scalp. To remedy the situation I popped on my (free tour issue) Nottinghamshire wide-brimmed floppy sun-hat (lovely).
I must have looked a treat as I sneakily snapped a photograph of chairman Peter Wright enjoying the ride. We turned onto the main beach road - the Corniche. Suddenly - on the five lane highway - with the increased speed, a gust of wind picked up and whipped off my headwear.
Turning, I could see the hat flying - Frisbee-like - 100 metres behind us. The first following car swerved to miss it, the second slammed on the anchors - no doubt thinking it was an alien UFO in his eye-line.
Thank heavens there were not more vehicles behind him or I would have been responsible for the biggest multi-car pile-up this country has ever experienced!
Losing the hat wasn't that important - except I had promised it to one of the many helpful locals out here. Perhaps I'll take him to Starbucks instead!
There are many, many delightful things to see in and around the city centre which I'll touch on another time but the Grand Mosque is the most spectacular - truly stunning. It's worth you looking it up in a search engine to study the facts and figures behind it but suffice to say - like my hat, I was blown away!