Commonwealth Games: Ross Murdoch back in the swim of things after mental health struggles

By Tom English
BBC Scotland on the Gold Coast
Last updated on .From the section Commonwealth Games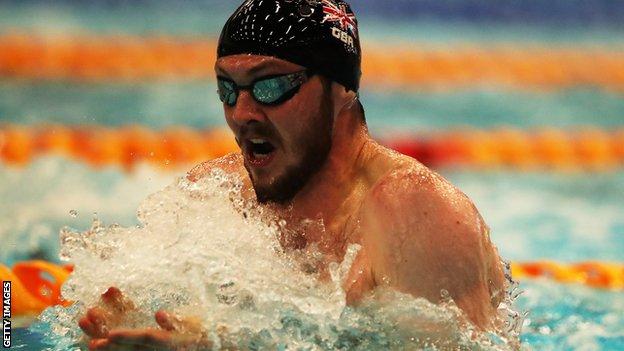 2018 Commonwealth Games
Venue:
Gold Coast, Australia
Date:
4-15 April
Coverage:
Watch live on BBC TV, Red Button, Connected TVs, BBC Sport website and mobile app.
The 680 tons of the SS Fortitude sailed out of Gravesend, England in mid-September 1848 and pulled into Moreton Bay in Brisbane four months later, 256 people on board, all of them dreaming of a new life.
There were the Buchanans and the Robertsons, the Stewarts and the McGregors and many other Scottish-sounding names on the ship's charter. Some of these Scots settled in a desolate place on the outskirts of town, a home from home that they named Fortitude after the boat they sailed in on.
This might sound like a peculiar way to begin a story about Ross Murdoch and his Commonwealth Games dream, but actually it isn't. In a sense, it's the only way to begin.
As chance would have it, Scotland's swimming team is based in Fortitude Valley in central Brisbane. Whether any of them realise that this place, described by turns as elegant, stylish, grungy and offbeat, was built by their forefathers a century and a half ago is debatable, but it was.
And as for Murdoch? Well, fortitude is a word that works pretty well when describing the quality he has had to show in fighting his way back from a grim place after the Olympics in Rio two years ago.
What we remember about Murdoch is the magnificent expression of shock and joy when he realised he'd just taken down Michael Jamieson to win Commonwealth Games gold in the 200m breaststroke on a coruscating opening night of the Glasgow Games.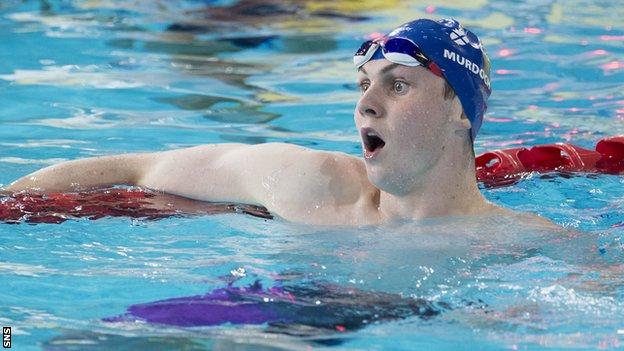 What we don't tend to remember is the head-down angst of his failure to make the final in Rio, an event that, in part, triggered a brief visit to the brink of quitting the sport.
He can't say he was depressed (the vanquished Jamieson has spoken recently about his own mental health challenges) but what he does say is that he found the post-Rio months immensely difficult. He had company, but he was lonely. He had talent, but he wasn't sure he wanted to swim anymore. He had an awful lot of positives in his life, but for a spell he just couldn't see the wood for the trees.
"Everybody's mental health issues manifest themselves in different ways," he says. "I couldn't say for certain that I know how Michael felt, but I definitely feel for anybody who has these problems and I understand how difficult it is when you are in that moment and how alone you feel. I also know about the benefits of talking to people about it. It took me ages to admit to my girlfriend that I was having real issues. She'd be the first one to tell you that it's been hard.
"We've been living together since just before Rio and there was a lot of time after Rio when I'd go to see my parents and I'd tell them that everything was fine and then I'd see my best mate and I'd tell him everything was fine. My girlfriend would see me day-in and day-out and she'd say, 'You're not right' and I'd say, 'I am, I'm fine', and next thing you know we're arguing, just because I wasn't right.
'I'm screwing the nut and I'm going to make it'
"When you're swimming well you're treated very well, but when you're not swimming well you can get dropped and you can lose your livelihood and you can lose your opportunity to be a professional athlete and that brings on a lot of stresses by itself. It can be tough going.
"It wasn't until March last year that I found a love for swimming again. There was a day when I sat down with my coach and my psychologist and my nutritionist and I was like, 'Right, I'm just letting you know that I'm screwing the nut and I'm going to make it'.
"I like the structure of swimming, I like the discipline, I enjoy racing, I want to compete. Competitiveness is in my blood and I need to do it. I started to admit to myself, and to other people, that I wasn't altogether fine and it was at that time that I started to make the changes."
Now, he's back. His effervescence has returned. His wisecracking is as it once was. When you ask him about the last time he got truly angry he goes into a funny riff about a training session last week in the Valley. "I swam like an absolute dumpling. I was throwing my toys out of the pram. I was livid. I was so furious I had to swim a 1000m straight because my head was boiling."
In the main, his boiling head apart, he seems to have found a balance. He knows what he's up against in these Games. He knows that if Adam Peaty is confirmed in the England team for the 100m breaststroke, then he's going to be racing against the Olympic and World champion and world record holder, a modern-day Tarzan. He knows that if Peaty goes in the 200m breaststroke then the title that Murdoch won in Glasgow is going to be all the harder to win again.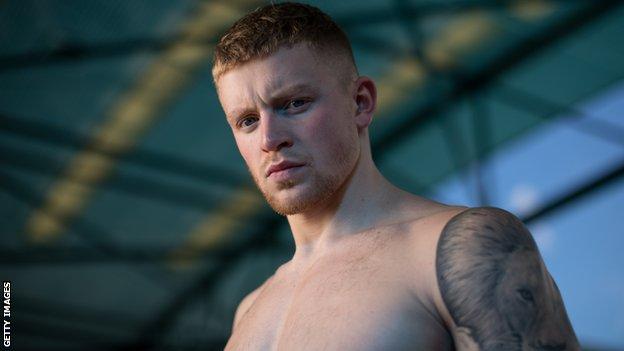 That's all part of the joy of it. "I believe in myself fully. I'm not really looking at this as a title defence (in the 200m breaststroke) because if you're defending something then you might lose and I've got nothing to lose here.
"What happened in Glasgow is history and nobody can take that away from me. I'm not going into this thinking about anything other than enjoying myself. Competing - that's my favourite bit. It's 100% the reason that I swim - to stand on a block and look left and right and say 'Come on then!'"
The weather on the Gold Coast has been odd this past while. Sunshine and humidity, wind and rain and more rain. The forecast is for much of the same into next week which could make for interesting conditions at the outdoor aquatic centre, which will be a thing of beauty with its steep stands and its sold-out crowds that will lend a huge atmosphere to the place, particularly for the night-time finals sessions when it's under floodlights.
"Normally the pool atmosphere is pretty set, but by the sounds of it we could have a stormy night, we could have high winds, we could have rain, we could have anything. We could have thunderstorms. It could be cancelled, I don't know. I'm just going to take it as it comes.
"I'd like to think that if I was to put in my best performance there'd be a few people upset."
He was talking about his rivals on the blocks. There'd be a few people celebrating as well. Here and at home, his fans couldn't imagine anything better than a Murdoch renaissance story.