Glasgow 2014: Guernsey runner Tom Druce considers retiring
Last updated on .From the section Commonwealth Games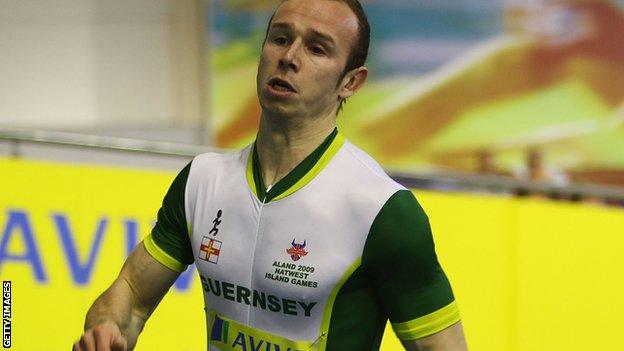 Guernsey's 400m record-holder Tom Druce is considering quitting athletics after a disappointing performance at the 2014 Commonwealth Games.
Druce, 27, tore his hamstring 16 days before running his heat in Glasgow, and finished fourth in 49.62 secs.
"This might be the last time you'll see me," he told BBC Radio Guernsey.
"I've got a family now and I'm having to do a proper job for the first time. I've either been sponsored or worked in gyms, which is not quite the same."
Druce needed a plasma injection in his torn hamstring just to make it to the start line and would normally have needed three or four weeks to recover from the problem.
He has been dogged by injuries in the past couple of years, and the 2013 season was cut short by a hip problem last August.
"It's been a tough year so it's nice to be out there, but at the same time I'm quite disappointed.
"The hamstring has been a big problem, I didn't really feel it out there, but I didn't really run that fast.
"But seeing that time up against my name is hard to take because I ran that sort of time when I was a kid," he said.
"I got to the semis in the last Commonwealths, the standard's a lot higher here, but at the same time I'd have hoped to progress.
"Three years ago I ran 46.3 and that sort of time would have got me through to the semis."