Glasgow 2014: Rebecca Adlington backs Michael Jamieson for gold

By Chris McLaughlin
Commonwealth Games reporter, BBC Sport
Last updated on .From the section Commonwealth Games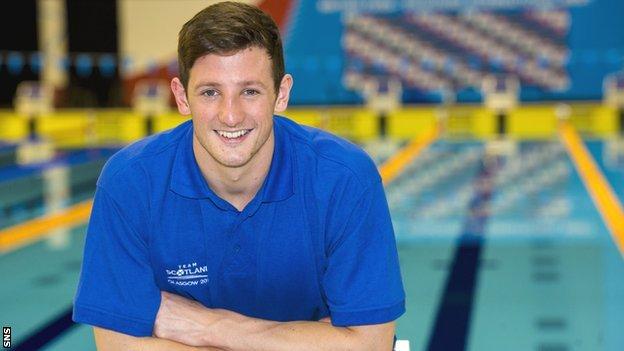 Double Olympic gold medallist Rebecca Adlington believes Michael Jamieson can win gold for Scotland in the pool at this summer's Commonwealth Games.
The Glaswegian breaststroke specialist is a medal hope for Team Scotland in the 200m at the pool in Tollcross.
"I know how much of a racer he is," said Adlington, who won two gold and two bronze medals at the Delhi Games.
"No matter where he is in his cycle he has such strong mental ability. He won't let the pressure affect him."
In Glasgow to help the BBC launch its Commonwealth Games coverage, the English retired swimmer added: "I know Michael is very proud to be Scottish and he loves his home town and I know how much this means to him.
"For Michael it's like he's coming home. It won't just be his mum and dad in the crowd, he'll feel everyone is his family. I'm sure he'll get the biggest cheer at the pool.
"He'll be itching to get into that race.
"He is one of the best athletes for mental strength I've ever seen. He is just unbelievable. Nothing fazes him. He's very laid back and focused and he knows what he's got to do."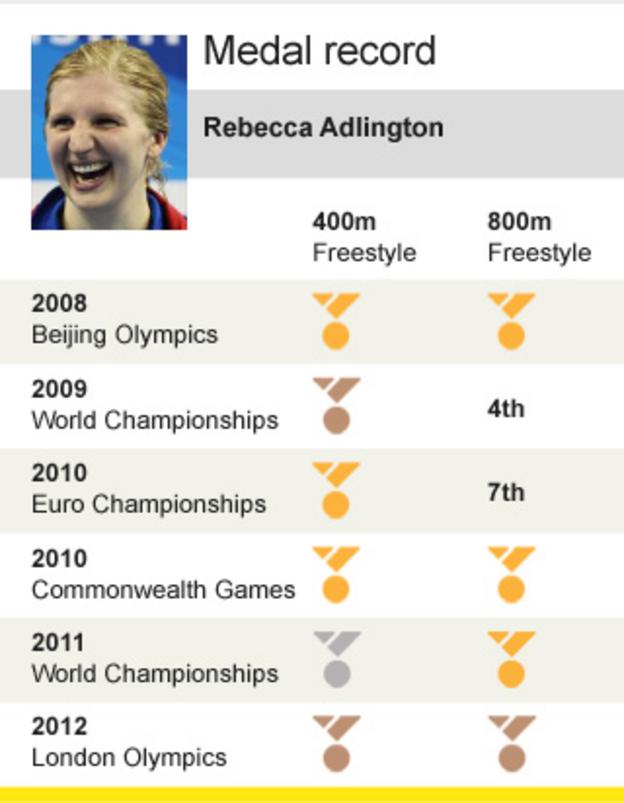 Asked to compare the Commonwealth Games and the Olympics, Adlington said they were "so different but equally amazing".
"You haven't got the Americans or the Chinese there, some big players in the swimming world," she said.
"But you still have the Australians, the South Africans, so it's still a really strong meet.
"My Commonwealth medals mean just as much to me as my Olympic medals. They were a big stepping stone in my career.
"In the world of swimming it is very exciting because it is the only major meet this year. I was at the British Swimming camp last week and everyone is excited and doing a lot of hard work in preparation for Glasgow."
Adlington retired at just 23, having accumulated a significant medal haul. Her 2008 Olympics gold medals were the first won by a British woman in the pool in 48 years.
Of the Commonwealth Games, she said: "I love the village environment. I love seeing athletes from other countries. Everybody speaks English so you can chat to everyone.
"I love when you see somebody Welsh, somebody Scottish, somebody English all on the podium at the one time. Hopefully we will get a couple. I can't wait for that."