Canoe Sprint World Cup: Lizzie Broughton wins 1,000m gold for GB
Last updated on .From the section Canoeing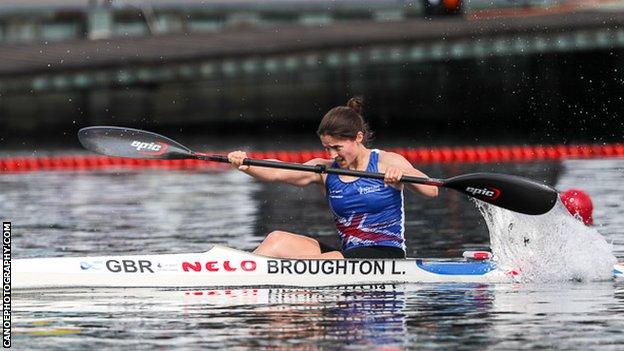 Britain's Lizzie Broughton won K1 1,000m gold on the first day of the ICF Sprint World Cup in Duisburg, Germany.
The 30-year-old - who first competed internationally a year ago - won 5,000m silver in Hungary on Monday.
Broughton finished ahead of Sweden's Karin Johansson and Australia's Catherine McArthur in second and third respectively.
"I was pleased with how last week went but I knew there were lots of things I could do a bit better," she said.
"I really tried to work on them and it all seemed to come together.
"It was more about sticking to my own race plan. The three of us were level at 250 metres but then I managed to get away and get a bit of a gap."