Canoe Marathon World Championships: Lani Belcher wins first GB gold for a decade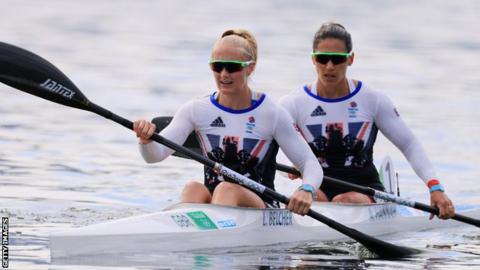 Lani Belcher became Britain's first marathon canoe world champion for a decade with K1 victory in South Africa.
The 28-year-old kayaker completed the 26km course in two hours five minutes four seconds.
A sprint finish saw the Olympian hold off Hungary's Vanda Kiszil, who was second, and Ireland's Jenny Egan in third.
Six-time marathon world champion Anna Hemmings was the last British kayaker to claim gold in 2007.
Belcher was born in Australia and won marathon silver for the country in 2008, before switching to the nation of her parents' birth and claiming bronze for GB in 2009.
She and K2 partner Angela Hannah were late additions to the Team GB squad for the Rio 2016 Olympics after the Romanian and Belarusian teams were disqualified for doping violations.
They placed 15th overall after finishing last in the B-final in Brazil.
Last month Belcher claimed World Championship bronze in the K1 5,000m event in the Czech Republic.