Injured canoeist Viktoria Schwarz misses Euros after sleepwalking off balcony
Last updated on .From the section Canoeing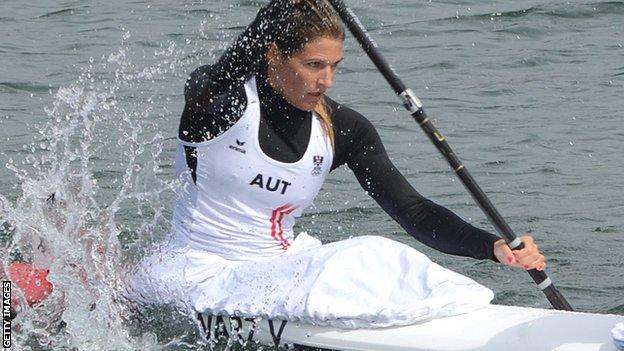 Former world champion canoeist Viktoria Schwarz has suffered multiple fractures sleepwalking off a balcony.
The 30-year-old Austrian fell 28 feet and fractured her left shoulder, nose and a heel bone.
But the 2011 double kayak world champion told Austrian sports magazine sportnet.at: "I had a hundred guardian angels."
She had already failed to qualify for the Rio Olympics but will now miss this month's European Championships too.
Schwarz added: "I took cough drops before going to sleep. And I knew that I had gone sleepwalking a few times before. But never to this extent. I can't remember anything at all."