Rachel Cawthorn wins bronze at World Cup meet in Racice
Last updated on .From the section Canoeing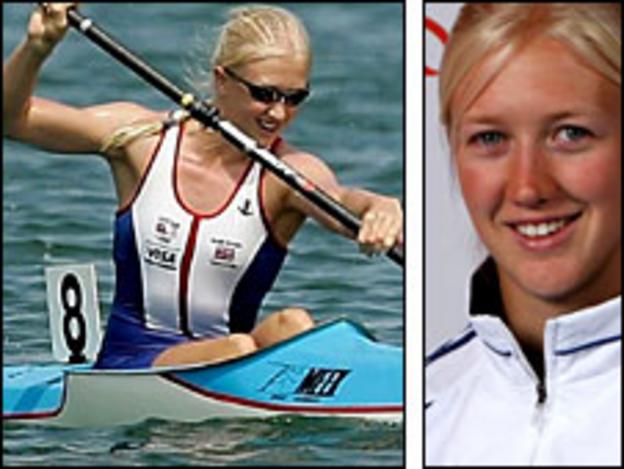 Britain's Rachel Cawthorn produced a superb display to win bronze in the women's K1 500m at the World Cup meeting in Racice, Czech Republic.
Cawthorn, who missed months of winter training because of a virus, fought back from sixth place to finish third.
"I'm in shock and speechless. It was a surprise to see I was third following such a difficult winter," she said.
The women's K4 500m quartet of Abigail Edmonds, Jessica Walker, Hayleigh Mason and Louisa Sawer won a silver medal.
A strong start ensured the Brits were among the leaders from the outset as they came in behind champions Belarus.
Head coach Brendan Purcell said: "The K4 showed the improvements they have made over the winter and that they are in fine form and on target for qualifying an Olympic place later in the year.
"It's an unbelievable result from Rachel, she demonstrated again her absolute quality and class."