Lauren Price guarantees medal for GB at World Amateur Championships
Last updated on .From the section Boxing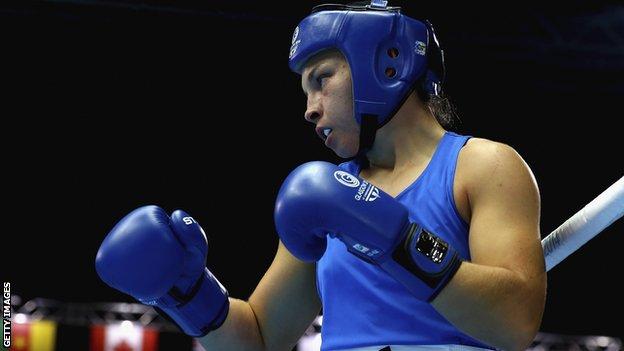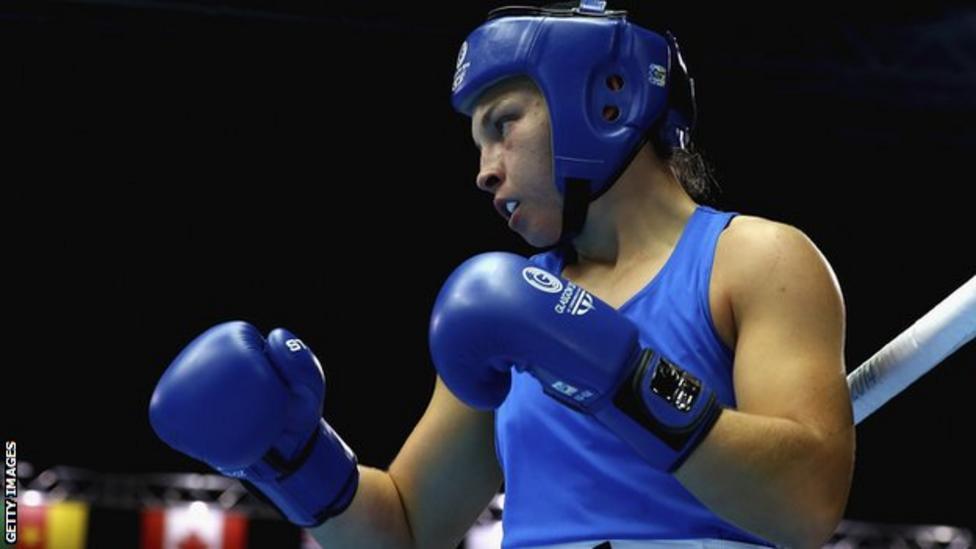 Welsh boxer Lauren Price has guaranteed a medal for Great Britain at the Women's World Amateur Championships.
The 2018 Commonwealth Games champion beat Elzbieta Wojcik of Poland by split decision in their 75kg quarter-final.
Price, 24, will face number one seed Nouchka Mireille Fontijn of Netherlands in Friday's semi-final in India.
But Natasha Gale - Price's roommate at their Sheffield training base - lost to China's Li Qian in Tuesday's quarter-final, also at 75kg.
"I am absolutely thrilled to win a medal - it has not really sunk in yet," said Price.
"The first round was close, but I think I really picked it up in the second and third and deserved the win.
"I have got two days now, so I can prepare with the coaches for the semi-final. I know that she is a very experienced opponent, but I have got belief in my ability and I am going to make sure I go out there and give it my all."
Price will secure the only medal of the seven-strong GB Boxing squad which travelled to the tournament.
At the 2016 event, Great Britain's squad returned with two medals, with Nicola Adams winning gold and Savannah Marshall bronze.
GB Boxing's performance director Rob McCracken had said this year's group was "relatively inexperienced" but believed the championships were key in helping him "build a new team" for the Tokyo Olympics in 2020.