Anthony Ogogo: Boxer 'low' after sixth eye operation
Last updated on .From the section Boxing21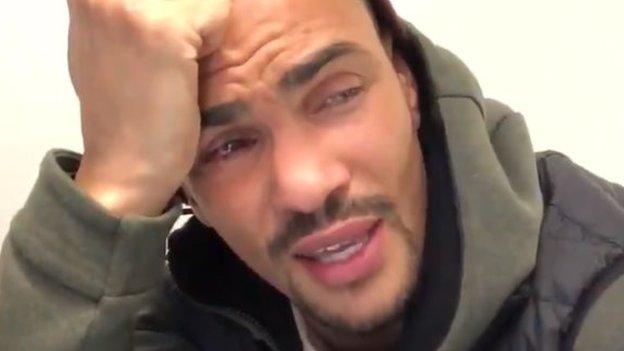 British boxer Anthony Ogogo says he is as "low as I've felt for long time" after a sixth eye operation.
In a series of emotional videos posted on social media, the London 2012 bronze medallist said the latest surgery was the "final roll of the dice".
The middleweight added that after two years of procedures, he was "running out of positive things to look at".
The 29-year-old sustained his serious eye injury during defeat by Craig Cunningham in 2016.
And the Suffolk-born fighter said he has "spent every penny" he earned in the boxing ring to fund the eye operations, adding that the previous five were unsuccessful.
Ogogo had won all 11 of his professional fights before the defeat by Cunningham, which was the last time the Olympic medallist fought.
"In round one we clashed, probably a forearm hit me, and it turns out my eye basically exploded," he told the Daily Mirror in September.
"I had a scan after the fight and it showed multiple fractures. My eye was twisted and contorted. Every time I was getting a whack, the eye wasn't protected and the vision was horrendous."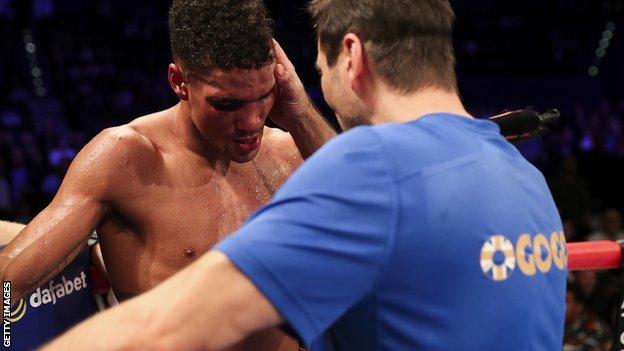 An injury-affected career
A series of injuries have hindered Ogogo's professional career.
An Achilles injury in 2014 forced him to take a year-long break from the sport.
Then, during his comeback fight against Ruslan Schelev in July 2015, he dislocated his shoulder in the second round - although he continued until the end of the sixth to take a unanimous decision.
'The end of this chapter'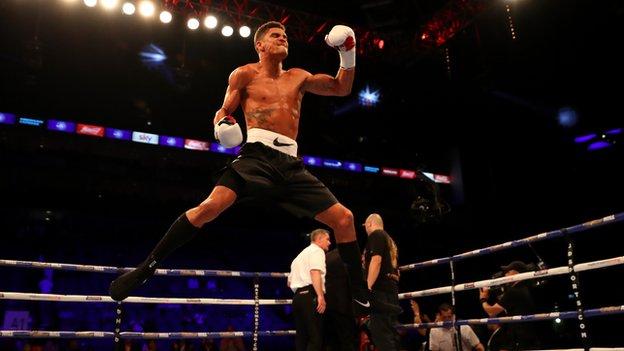 "From this moment onwards I'm either going to catapult to greatness or it's the end of this chapter," Ogogo told his Instagram followers after the latest operation, which took place in the United States.
"You don't know discomfort until you have had that small space between your eyes and your brain pulled and yanked for the entire length of a football match," he added, describing the procedure.
"This is it for me. I can't keep chasing something that doesn't want to be caught. I just really hope this works.
"I genuinely don't know the last time I had cried. This is the first time I've cried.
"I don't want to be here anymore, I want to be in a boxing ring becoming world champion."