Tony Bellew v Oleksandr Usyk: 'Heartbroken' British boxer retires after defeat
By Luke Reddy
BBC Sport at Manchester Arena
Last updated on .From the section Boxing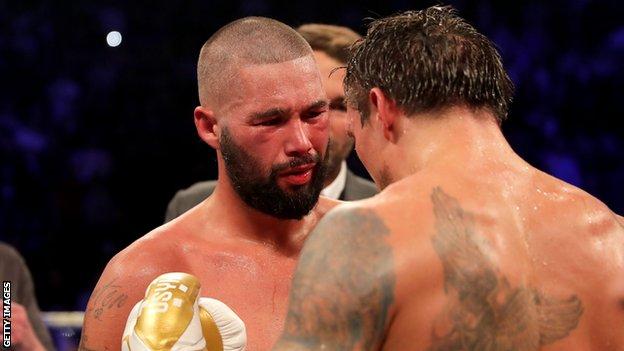 Tony Bellew said his boxing career was "over" but insisted he had surpassed his dreams and "won in life" during an emotional news conference following defeat by Oleksandr Usyk.
Bellew, 35, briefly said he felt a "failure" because of his eighth-round stoppage defeat against the undisputed cruiserweight world champion.
Wife Rachael instantly shouted from the back of the news conference that he "hadn't failed at all", while Bellew's father also yelled words of praise.
"It's definitely over, you'll not see me in a ring again," said a sobbing Bellew.
"Now I just want to be normal, so please leave me alone.
"No one who knows me calls me Tony, I've always been Anthony to them. Tony Bellew exists for these cameras really. Tony Bellew died tonight, it's Anthony that's left.
"I have won. I sit here as a loser, heartbroken, but I have won in life. When I was expelled in school, I had nothing, with nowhere to go. Now my family are millionaires. I never dreamed this would be possible."
'I'm proud of you son'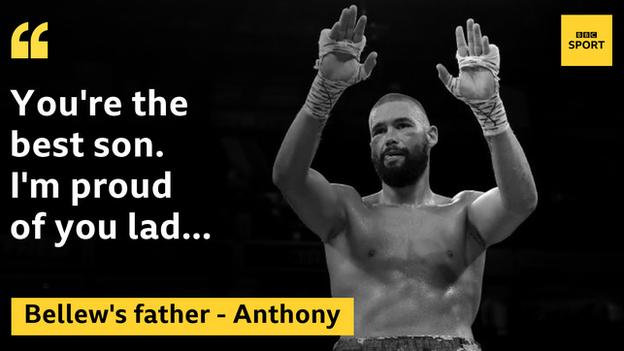 A win over Usyk would have made Bellew the first Briton to hold four world titles in a weight division.
During a 40-minute news conference, he began to cry when thanking his mother and father, who he cites as his motivation during years as a young boxer. His dad shouted he was the "best son", adding: "I'm proud of you lad."
Trainer Dave Coldwell fought back tears when stating his fighter was part of "the best five years" of his life, while promoter Eddie Hearn pointed to moments where Bellew's career was on a knife-edge long before he realised his dream of becoming a world champion in 2016.
"Tonight, I watched a great fighter," said Hearn. "Someone who has improved so much. He has gone from being not at world level as we saw when he fought Nathan Cleverly in 2014, to elite level. We are so proud of this man and what he has achieved."
'No excuses - Usyk may be the best ever'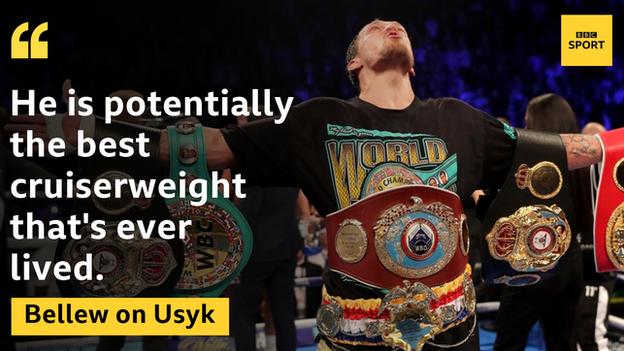 In his last three outings, Usyk has now beaten Latvia's Mairis Bredis in Riga, Russia's Murat Gassiev in Moscow and Britain's Bellew in Manchester, earning and defending the IBF, WBA, WBO and WBC titles in the process.
He was priced as short as 1-7 with some bookmakers. But Bellew's eye-catching start saw him lead on two of the three judges' scorecards when the stoppage arrived, prompting him to concede: "I got tired for the first time in my career."
He insisted moments of showboating in the ring were designed to frustrate his opponent rather than influence the sold-out crowd, while Usyk later admitted he was working hard not to be drawn into "fighting" rather than "boxing" early in the contest.
Bellew added: "No excuses, I won't make any. I lost to the best fighter I have ever faced. I am not weight drained. He was awkward, intelligent. He fell for my traps a few times. But ultimately he got me.
"He is potentially the greatest cruiserweight that's ever lived. For me it is always Evander Holyfield but Usyk's done what no other cruiserweight has ever done by having all four belts."
'Boxing's changed in 11 years'
Usyk's immediate reaction to his win was to state he needs time off to recover from his "most difficult" year in boxing.
The 31-year-old - who has four wins in 14 months - said it was "too early" to threaten moving up a division for a shot at unified world heavyweight champion Anthony Joshua.
Bellew believes Joshua's extra size will prove too much for Usyk if the two London 2012 Olympic gold medal winners were to meet.
Bellew also outlined how both he and the sport had changed during his 11 years as a professional.
"When I was turning pro the excitement wasn't there, even for gold medallists," added Bellew.
"Now football stadiums are being sold out. Boxing in this country is at an all-time high.
"I was mouthy early on as I wanted to make money. No one wants to pay to see two men shake hands. It took a lunatic to get people excited - it showed how irrelevant boxing was becoming.
"Thanks to Eddie and Joshua it is mainstream again. I'm glad people got to see the other side of me.
"Tonight I tried a final step and I will be able to live with that forever. Had I not taken it, it would have always been a question of 'was I good enough?'"
Analysis - Could Usyk topple Joshua at heavyweight?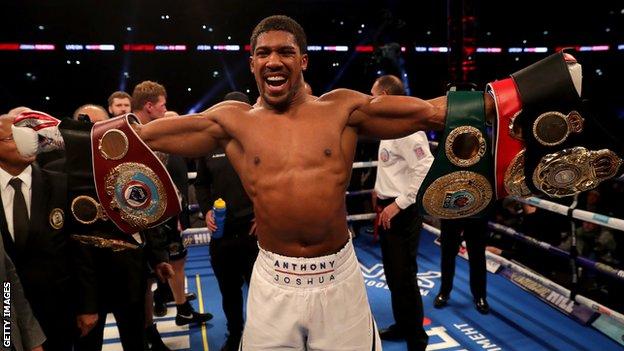 Former world super-middleweight champion Richie Woodhall:
I think Oleksandr Usyk being 6ft 3in and Anthony Joshua being 6ft 6in would make it a tough ask.
Tony Bellew showed the blueprint of how to beat him, and I think AJ would beat him. Cruiserweights have moved up and won titles in the past but you have to be a special boxer. Usyk is a special boxer but against AJ or a Tyson Fury at 6ft 9in it is a very tough ask.
I think Usyk would beat most heavyweights out there, but against Anthony Joshua I am not so sure. I would go for Joshua.