Amir Khan v Manny Pacquiao is happening right now - but not in the way you'd expect
Last updated on .From the section Boxing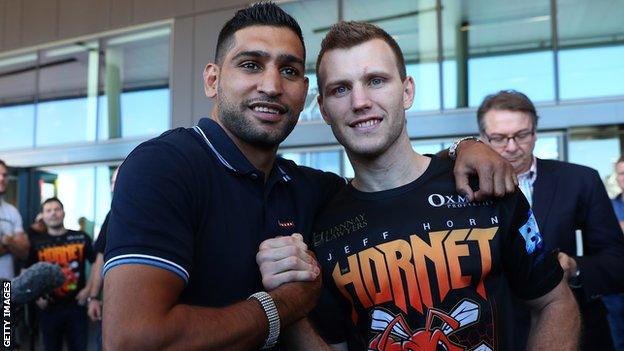 He's only been out of the jungle for a matter of days, but Amir Khan is already keen to get back to the day job.
Except, no one's having any of it.
He might be finished with bushtucker trials, but the former world champion has stayed in Australia to watch Jeff Horn defend his WBO welterweight title in a fight against Gary Corcoran.
But he couldn't resist a dig at a fellow boxer - so he decided to troll rival Manny Pacquiao in the process.
Khan was meant to face 'Pac-man' in April, but the fight never happened and the Filipino legend ended up facing Horn three months later - which resulted in a shock defeat.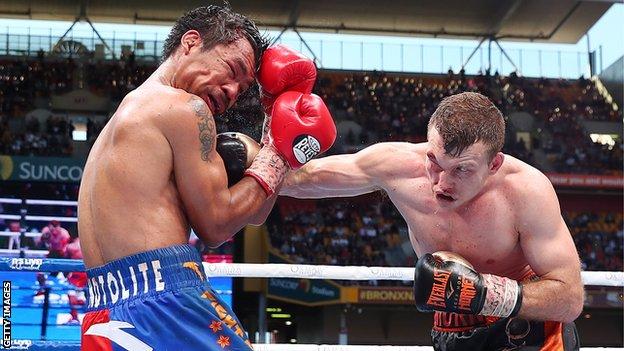 So when Khan casually dropped the insult at Pacquiao, Manny couldn't resist replying.
Naturally, the Pac-man's reply wasn't the only one Amir received. Manny's fans definitely backed him up on this one...
Some had simple questions...


Others decided to give Khan a word of warning...

While some just had some words of advice...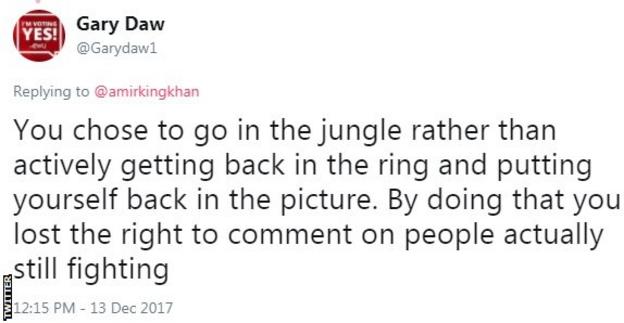 But we'll leave it with this tweet, which pretty much sums up Amir Khan's day...