Mike Towell: Ricky Hatton fund for tragic boxer raises £47,000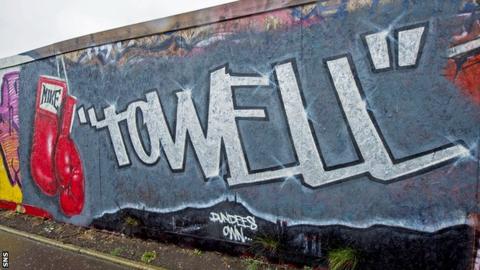 A fund set-up by Ricky Hatton for donations to the family of tragic boxer Mike Towell has raised almost £47,000.
Towell died in hospital one day after being knocked down twice during his bout with Welsh fighter Dale Evans in Glasgow on 29 September.
Having set an initial target of £20,000 to donate to Towell's family, the fund closed with a total of £46,910 raised.
"Very proud of everyone," former world champion Hatton tweeted. "I'll make sure it gets to the family."