Steven Donnelly: Ballymena's Olympic boxer reverses his decision to turn pro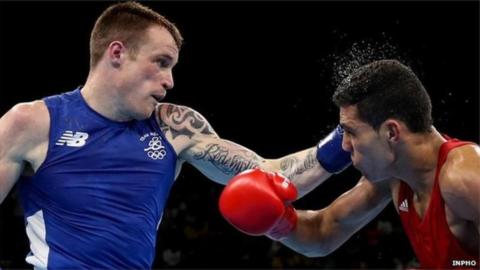 Olympic fighter Steven Donnelly has reversed his plans to turn professional.
Following the Rio games, Ballymena man Donnelly said he planned to join fellow Olympians Paddy Barnes and Michael Conlan in joining the paid ranks.
But speaking on Twitter on Thursday, Donnelly said: "Disappointed. Looks like I'll not be turning pro now".
Donnelly, 28, suggested that he had not been offered financially attractive terms in talks with promoters.
The 2014 Commonwealth Games bronze medallist competed for Ireland at the Rio Games and reached the welterweight quarter-finals.