British Lionhearts lose to Mexico in WSB quarter-finals
Last updated on .From the section Boxing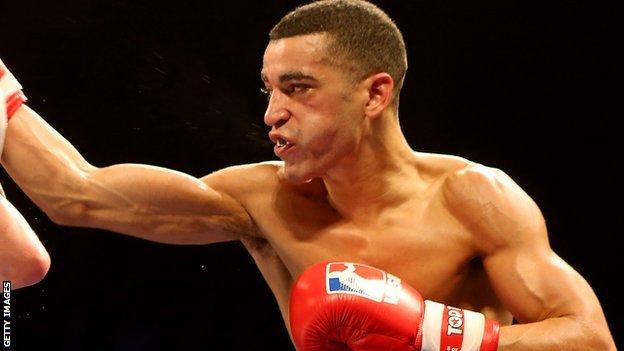 Great Britain performance director Rob McCracken paid tribute to the British Lionhearts after they lost to Mexico in the World Series of Boxing last eight.
The Lionhearts, who won the first leg 4-1, were defeated 5-0 at altitude in Foro Polanco on Friday.
Sean McGoldrick, Sam Maxwell, Kaupo Arro, Babacar Kamara and Uaine Fa all suffered points defeats against a strong Mexican line-up.
"It was always going to be tough boxing at such high altitude," said McCracken.
"Despite some creditable performances, the team just couldn't do enough to get a result on this occasion.
"The World Series Of Boxing is a very tough competition which features many of the best young boxers in the world, and I think the Lionhearts have done well in their first season.
"The team was a match for anyone at home and some of our boxers have been among the best in the whole competition.
"The boxers in the GB boxing squad have enjoyed taking part and they have all learnt something and improved as a result of the experience."
Andrew Selby and John Joe Nevin had impressed as the Lionhearts won last week's opening leg at London's York Hall.
Welshman Selby dazzled in his win over Aaron Alameda while Ireland's Nevin beat Fernando Alvarez with ease.
There were also wins for Joe Ward and Joe Joyce, but Aston Brown suffered a defeat to the Guerreros' Conrad Cummings.