Amir Khan-Floyd Mayweather Jr fight moves step closer
Last updated on .From the section Boxing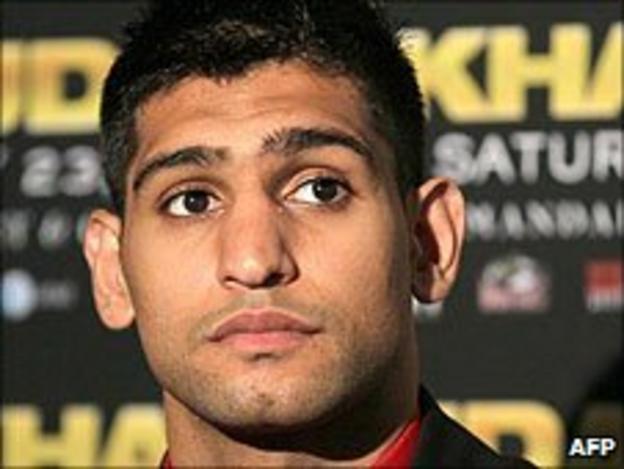 Amir Khan has set his sights on a fight against Floyd Mayweather Jr within the next 18 months and is confident the mouth-watering match-up will go ahead.
WBA light-welterweight champion Khan has put in place a schedule that he hopes will lead him to the American.
The Briton, 24, takes on Zab Judah on 23 July and then plans to face Erik Morales, Kell Brook and Mayweather Jr.
"We believe in Amir and believe he is ready," Khan's promoter Richard Schaefer said. "These are big plans."
He added: "I've had conversations with Mayweather and his adviser Al Haymon and they are definitely open to a fight with Amir Khan, absolutely."
If Khan does get the chance to face Mayweather Jr, the fight is most likely to take place in the United States, though Schaefer did not discount the possibility of it being staged in Britain.
"Mayweather absolutely loves the British fans so I wouldn't rule out him fighting here," Schaefer stated.
"He feels the UK market is the biggest one for him outside the US. We'd have to see if we could do the Khan fight here from a timing and pay-per-view point of view, but it's a big stretch."
Mayweather Jr is scheduled to meet Victor Ortiz in September and Schaefer added that the 34-year-old is also keen to fight Manny Pacquiao.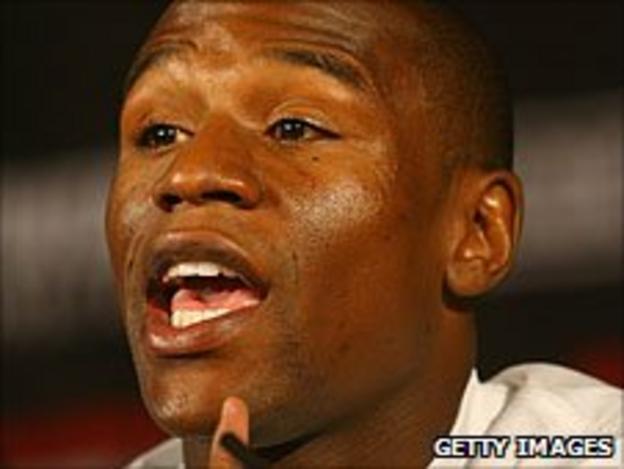 "Floyd has indicated he would like to do the Pacquiao fight," Schaefer commented.
"He said to me he'd be open to fighting Pacquiao next if the testing issue can be sorted out.
"Amir would then fight in the autumn against Mayweather.
"I spent the last week with Mayweather and he said he wants to fight more than once per year.
"Whether he delivers on that promise, I don't know, but I really believe he does want to fight several times a year.
"He's mentioned to me the possibility of fighting in December again.
"Floyd has rediscovered his love for boxing and is ready to go. He's hungry again."