David Price backs fellow Liverpool boxer Tony Bellew
Last updated on .From the section Boxing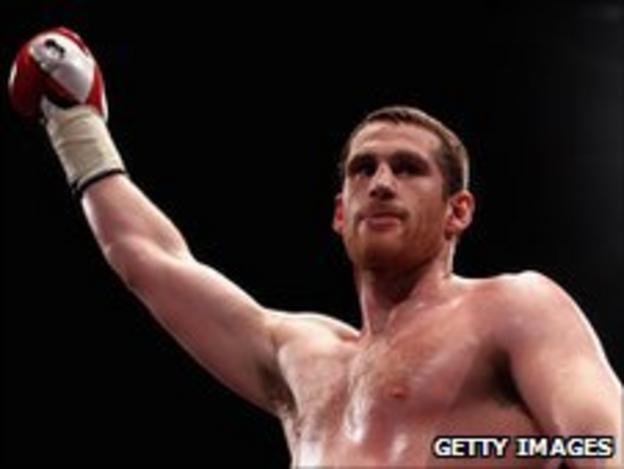 Liverpool heavyweight David Price has backed Tony Bellew following drug allegations from Ovill McKenzie.
Price told BBC Radio Merseyside: "You've got to draw a line with the pre-fight hype.
"But what a thing to say. He's clutching at straws as to why Tony got up after that punch and beat him fair and square - that's what it is."
He added: "You can't go around accusing people of being on drugs in sport without any substance."
Bellew and McKenzie will meet for their rematch on 16 July.
Price himself enjoyed a good weekend after despatching Tom Dallas on Saturday night, in a second round knock-out.
The 27-year-old has regained confidence in his powerful right hand following a long-standing injury.
"That was a big issue when I turned pro," Price added. "I turned pro with Hayemaker and in one of the first sparring sessions I injured my hand.
"I was having to get injections all the time throughout the first 12 months of my pro career. What used to be my big,powerful punch in the amateurs, that knocked everyone out, was now no use.
"It kept hurting and it wasn't getting used as much as it should. I developed my left hand in that time and had the operation.
"In the last six months I've got my confidence back in it and it's starting to show. Those one punch knock-outs are coming thick and fast.
"I'm not looking for the knock-out, it's just happening because I'm landing my punches accurately and with speed."