Scottish International Open: 'Brilliant' Stewart Anderson beats Paul Foster to take first title
Last updated on .From the section Bowls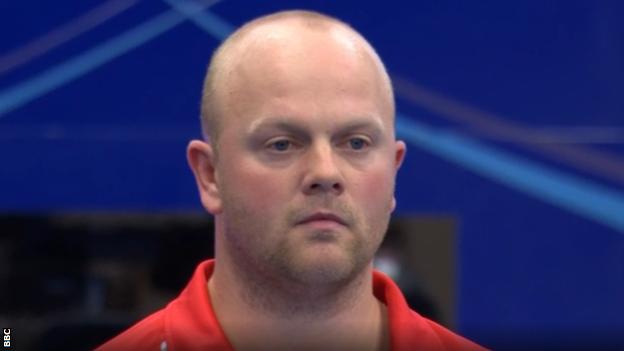 Stewart Anderson played flawless bowls to defeat two-time winner Paul Foster and take the Scottish International Open title for the first time.
Five-time world champion Foster described his fellow Scot as "brilliant" after his 8-6 12-4 defeat at Dewars Centre in Perth.
Anderson was "just proud" to win eight years after losing in the final.
"I had to be at my best even to compete with Paul - Paul did nothing wrong all game," he told BBC Scotland.
"I would like to dedicate this to my nan and papa, who are not keeping too well at the moment."
Foster concedes prematurely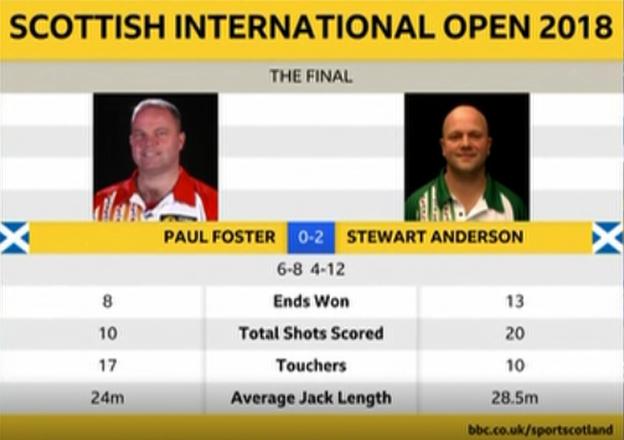 Despite taking a single at the opening end and having not lost a set in reaching the final, fourth seed Foster found himself 4-1 and then 6-2 down before bringing himself back into the game by scoring three at the ninth.
But Anderson, the 2013 world champion, responded with a three of his own at the next end to secure a set-winning lead and was soon in firm control of the second.
Scoring threes at the fourth, sixth and seventh ends, he raced into an 11-3 lead.
Foster conceded the match prematurely at the eighth end only for a measure to hand him a single-score lifeline.
However, Anderson's victory was only delayed for another two ends.
Foster said: "What an outstanding performance. Anything I did today, and I don't think I did anything wrong, Stewart was just relentless.
"I've got to the final, you're always disappointed when you lose, but I've played well all week and I've lost to a worthy champion."