World Indoor Bowls Championship 2018: Rednall beats Field to win third title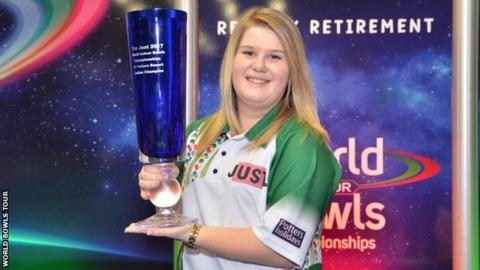 Ipswich's Katherine Rednall claimed her third World Indoor Bowls women's singles title by beating Norwich's Rebecca Field at Hopton-on-Sea.
Rednall, 22, who won the crown in 2014 and last year, emerged victorious without dropping a set throughout the tournament in Norfolk.
She won the first set 13-3 and the second 13-6.
Rednall will follow in father John's footsteps by representing England in this year's Commonwealth Games.