Guernsey's Le Ber & Solway retain European Team Championships pairs title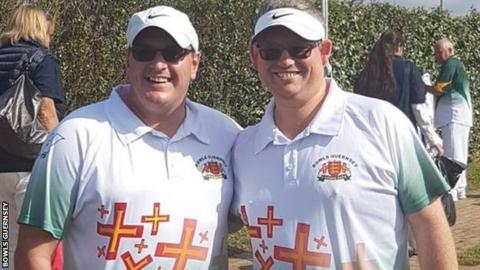 Guernsey's Matt Le Ber and Matt Solway retained their European title with five wins in the round robin competition at the Les Creux Bowling Club in Jersey.
They finished top of the standings after seven matches to repeat their gold medal triumph in Israel in 2015.
Jackie Nicolle and Lucy Beere were fourth in the ladies event, and Guernsey also finished fifth in the mixed pairs to claim overall silver.
Meanwhile, the island has been chosen to host the next championships in 2019.
"I am so delighted our progress over the last few years," said 2019 event co-ordinator Garry Collins.
"In Israel there were 14 countries competing, here in Jersey 16 countries, with France and Hungary starting to compete, and in Guernsey we are planning to host 18 with Sweden and Norway."