Bowls needs its own Taylor-Davis final, says Mark Royal
Last updated on .From the section Bowls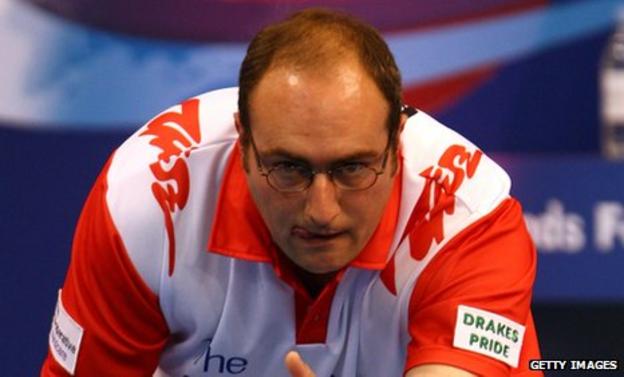 World number four Mark Royal has said bowls needs a breakthrough moment akin to the 1985 World Snooker final.
And Royal believes bowls is in need of a similar boost in profile.
"I think one day in the final we'll get something dramatic like when Dennis Taylor played Steve Davies. The sport needs something like that to kick start it," he told BBC Radio Suffolk.
"I think it needs a big character as well. Somebody like [former world snooker champion] Ronnie O'Sullivan.
"It needs some youngsters coming through as well. I'm one of the youngest and I'm 36."
Royal, from Stowmarket, will start his World Indoor Championships singles campaign on Wednesday when he comes up against Scotland's Paul Boyd at Hopton-on-Sea.
"I get a lot of support there and they really spur me on," said last year's semi-finalist. "Hopefully I can reward these people with a win one day.
"But Paul Foster is the man to beat. He's world number one and defending champion.
"He beat me recently in the Premier League bowls in Cyprus as well. He's always the man to beat."