Basketball: Caledonia Pride aim to live up to their name in their first final
Last updated on .From the section Basketball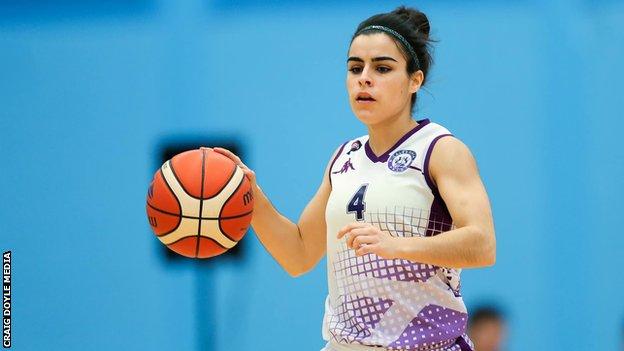 Scotland's only female professional basketball team Caledonia Pride will not be taken for granted anymore, according to captain Robyn Lewis.
In only their second season they are hoping to live up to their name and claim their first silverware.
Pride play Nottingham Panthers in Sunday's Women's British Basketball League Cup final in Birmingham.
Point guard Lewis thinks it only demonstrates how far they have come in such a short time.
"I don't think anybody really expected us to get as far in only our second season so it's a massive step for basketball here in Scotland, especially women's basketball."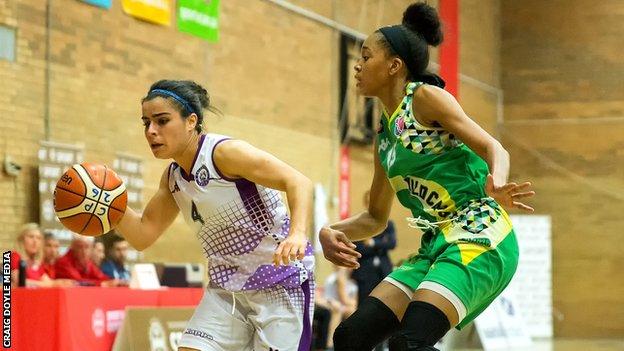 The franchise was set up to provide opportunities for women at the top of the sport and draw top Scots who had left to pursue opportunities elsewhere back home.
It was also part of an attempt to qualify for the Commonwealth Games, but the women were left disappointed after missing out while their male counterparts will compete at the Gold Coast in April.
The Edinburgh-based side had their first professional game just 15 months ago and finished their first run in the WBBL ninth out of 10 teams.
"Last year a lot of our players hadn't played at this level before so it was a big adjustment," explained Lewis.
"Now we've had that period to adjust it's finding consistently in performance as we've had some inconsistent ones this year, which has been quite frustrating."
The 22-year-old added: "Teams have to prepare for us, they can't assume they'll get an easy win so we try and push everyone as close as we can."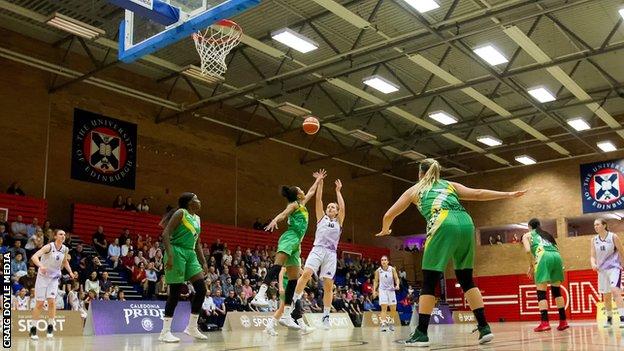 Their opponents - last season's league champions - will be out for silverware after missing out in last year's showdown.
Pride beat 2016-17 cup winners Manchester Mystics away 86-76 in the quarter-finals, before knocking out Northumbria in the last four, 66-63.
Lewis admits being less experienced in these situations they will have to be at their very best to give themselves a chance at winning.
"Nottingham are a very strong team, they're well coached and quite a few of the girls have played together for a long time with some imports coming in this year to strengthen them," she said.
"Provided we just focus on ourselves and play the way we know we can then we know we can make it a close game.
"As long as we can feel proud of the way we performed on the day then I don't think anyone will come away disappointed."
WBBL Cup final - Nottingham Wildcats v Caledonia Pride will be streamed live on BBC Sport website from 12:00 GMT on Sunday.