US college basketball coaches charged in corruption investigation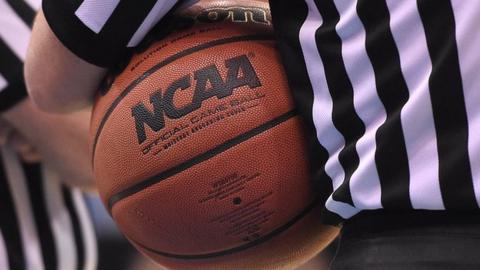 Four US college basketball coaches have been charged with bribery and fraud amid claims illegal payments were made to sign talented high school players.
Prosecutors have investigated alleged corruption at some of the United States' best known college teams, including the University of Arizona.
An Adidas executive, NBA agent, and a financial adviser were also among 10 people charged on Tuesday.
High school and college basketball is worth billions of dollars in the US.
The University of Arizona's Emmanuel Richardson, Auburn University's Chuck Person, Lamont Evans of Oklahoma State and Tony Bland of the University of Southern California were the coaches named in indictments after a two-year FBI investigation.
Also named was James Gatto, Adidas' director of global sports marketing for basketball.
Others include prominent agents and financial advisors in the business.
The alleged bribes were paid to high school and college basketball players and their families to commit to playing at specific universities, and also to sign with certain financial advisors once they move to the NBA league after university.
In one case, Gatto and others working with him were accused of paying $100,000 (£74,456) to the family of a high school player so he would join the team of a university in the top division of the National Collegiate Athletic Association, which regulates college basketball.
Another high school player was allegedly promised $150,000 (£111,684) to use a certain agent once he became professional.
The athletes involved were not identified.