Plymouth Raiders: BBL side add Dylan Costelloe and Simon Lokan to their roster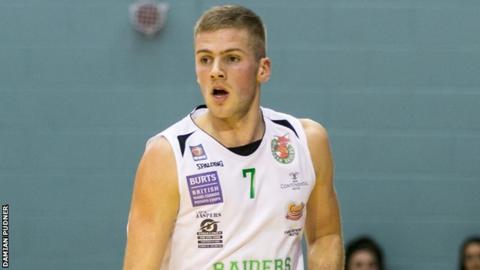 Plymouth Raiders have re-signed point guard Dylan Costelloe, while power forward Simon Lokan has also joined to complete their squad.
Costelloe spent last season with the British Basketball League side.
Lokan, 25, who is also capable of playing as a centre, spent the summer with Western Australia state league side Perth Redbacks.
"Simon is a versatile big guy that can stretch the floor with his outside shooting," coach Daryl Corletto said.
"He'll give us options to play with a big line up at stages in some games."
Raiders head coach Jonathan White said Costelloe was "a great story" for the club last season.
"He was definitely one of the positive things to come out of the roller coaster season on court. Dylan was a major part of our results towards the end of last season," White added.