Jason Collins: First openly gay NBA player retires
Last updated on .From the section Basketball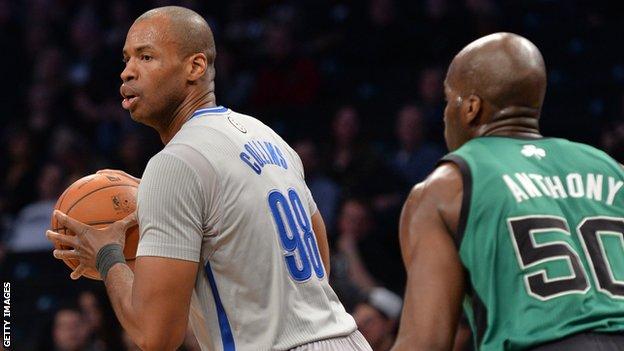 Jason Collins, the first openly homosexual player to compete in the NBA, has announced his retirement from professional basketball.
The 35-year-old centre became the first openly gay player in North America's four major team sports when he played for the Brooklyn Nets last season.
But he was not included in the squad for the current campaign and said: "My body was telling me that it was time."
Collins made Time magazine's 100 most influential list this year.
He announced the end of his 13-year NBA career in an article in Sports Illustrated magazine - the publication in which he publicly announced his sexuality in April last year.
"As we speak, I'm watching a college basketball game, but it's time for me to truly become just a fan and watch from the sidelines," he said.