Plymouth Raiders bring in forward Kris Douse
Last updated on .From the section Basketball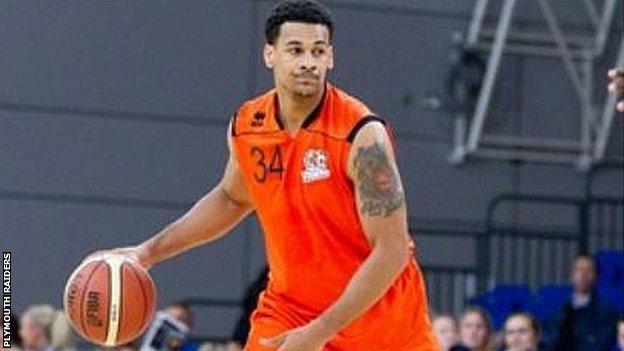 Plymouth Raiders have made their fifth signing for the 2014-15 BBL season after bringing in forward Kris Douse.
The 6ft 7ins 27-year-old has dual Canadian and British citizenship.
He played for Mersey Tigers in 2011 and has since had spells playing for teams in Iceland, Germany and the Czech Republic.
"His versatility and ability to play in different positions offensively is a really attractive prospect for us," said Raiders boss Jay Marriott.
"He had a great impact on the league back in 2011 when he played with Mersey, but has now been able to gain some more European experience, maturing and adding to his game."
Douse says his relationship with Marriott is the reason he decided to return to the UK after three years.
"His dreams and aspirations for the club fall right in line with the goals I set for myself for this upcoming season," he added.
"Coach wants to play winning basketball next year and I could not pass on the opportunity to be a part of that."