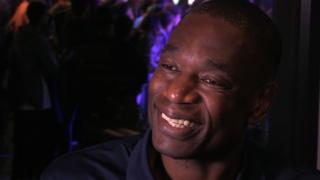 NBA aim for Africa game - Mutombo
Former NBA player Dikembe Mutombo says he expects the league to play a game in Africa within the next year.
Mutombo, who was born in DR Congo and was an eight-time All-Star, now works as a global ambassador for the NBA.
He was speaking ahead of the pre-season game between Philadelphia 76ers and Oklahoma City Thunder at the Manchester Arena on Tuesday.