Two new franchises to enter British Basketball League
Last updated on .From the section Basketball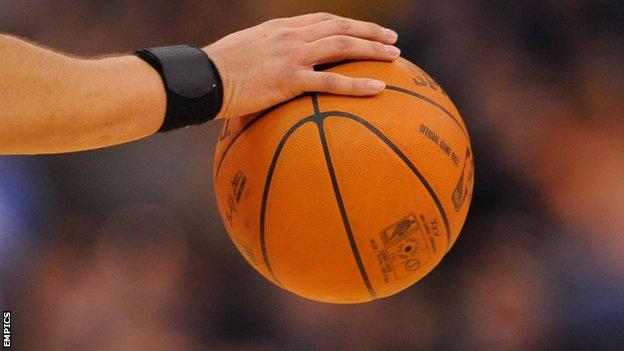 The British Basketball League has announced two new teams, the East London Royals and the Manchester Giants, will join the top flight.
The Royals will be based at the Sportspark in Dagenham while the Giants will play at the Wright Robinson Sports Complex in the east of the city.
BBL chairman Paul Blake said: "We are delighted to welcome two new clubs to the BBL next season.
"We wish them every success both on and off the court."
Manchester has been without a BBL side since the Giants ceased to operate in 2001 after struggling with the costs of playing at the MEN Arena.
Giants head coach Jeff Jones told BBC Radio Manchester: "We're ecstatic about bringing basketball back to the city and it's good the name is back.
"The city has turned out a lot of young talent so we want to use British-born and Manchester-born players.
"Our initial aim is stability and being competitive on the floor using Manchester kids. Once you have a base and a grounding, you can grow.
"Within three to five years, we should be able to get back in to European basketball."
Meanwhile, top-tier basketball will return to London for the first time since the London Capital dropped out of the BBL at the end of the 2009-10 season.
"We are very excited at joining the BBL at a great time for the sport in the UK," Royals director Mark Clark said.
"The BBL has gained great exposure over the last two seasons and the Olympic Games will give the sport huge coverage."