Paternostro proud of Leicester Riders season
Last updated on .From the section Basketball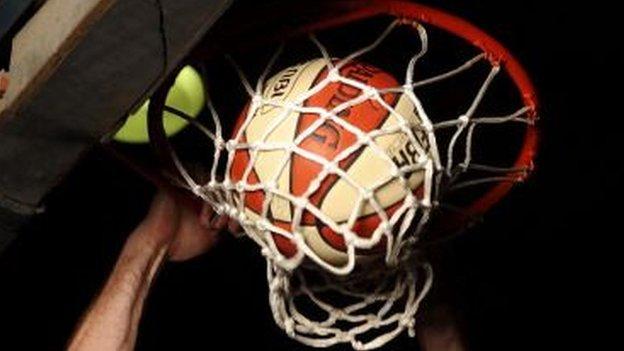 Leicester Riders coach Rob Paternostro says finishing second in the BBL would be a remarkable achievement.
Riders beat champions Newcastle 81-68 on Wednesday and are third, two points behind Worcester with a game left.
Paternostro, whose side will finish second if they beat Guildford on Saturday, said: "It would be something.
"We lost a lot of players from last year and if you had told me at the beginning of the season that we would finish second I would have taken that."
Paternostro added: "This has been a special season.
"It can be difficult, with our budget constraints, to keep up with some of the teams. But we have shown after the last four seasons that we are a force to be reckoned with in the league."
He was, however, worried his side are struggling with fatigue as the regular season draws to an end.
"The season is catching up with us," Paternostro added. "Our energy levels are down. We are fighting across the finishing line. But it is the same across the league with all the teams battling with the fixtures.
"We need as much rest as we can get but we'll figure it out."