Leicester sign Great Britain skipper Andrew Sullivan
Last updated on .From the section Basketball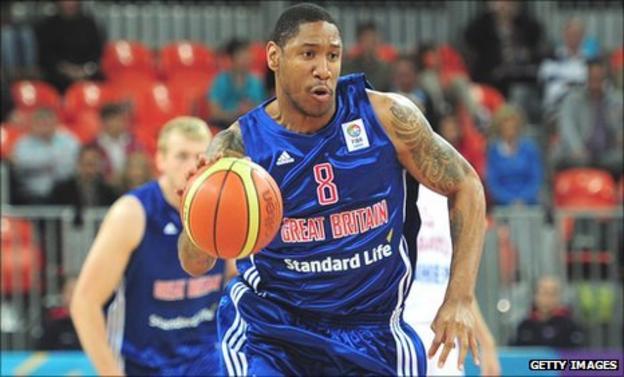 Leicester Riders have signed Great Britain captain Andrew Sullivan.
The 31-year-old, who was with Mersey Tigers last season, has been training with Riders this week and has joined on a week-to-week contract.
Sullivan told BBC Radio Leicester: "I wouldn't have come here if I didn't think they had a group of guys who could potentially win some silverware."
Riders have also signed American centre Brett Royster, 22, while Frank Holmes has left the club.
Sullivan added: "I have a pretty decent track record of winning in this league and I don't want it to come to an end.
"I think I can help the team potentially win some silverware and definitely be competitive.
"Hopefully I can help some of the guys improve and they can help me improve as well."
Sullivan and Royster are available for Saturday's game at home against London Leopards and Sunday's away fixture against Cheshire Jets.